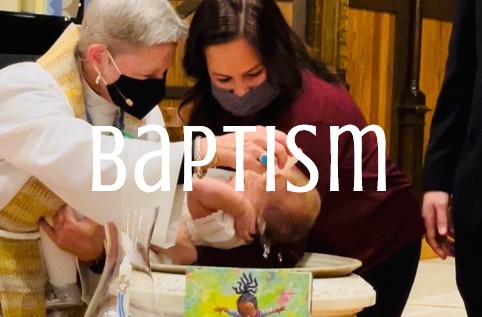 In the waters of baptism, we are lovingly adopted by God into God's family, which we call the Church, and given God's own life to share and reminded that nothing can separate us from God's love in Christ. 
Inquiries into baptism dates or beginning the baptism process, please contact The Rev. Dr. Lisa Tucker-Gray by email at lisa@trinitytoledo.org.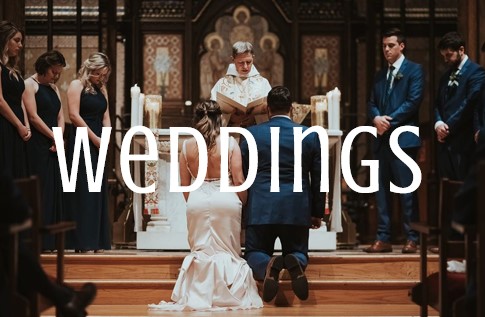 Weddings held in our Sanctuary are beautiful and meaningful events celebrating the love of God as experienced in the love between two people.  The ceremony is based on the liturgies approved by the Episcopal Church; we also honor options for those participating who wish to choose their own readings, music and prayers.
After reading our Wedding Page, you are invited contact the office, at trinity@trinitytoledo.org for the Wedding Application. Our life with God is expressed in relationships of commitment and faithfulness, which includes heterosexual as well as same-sex couples.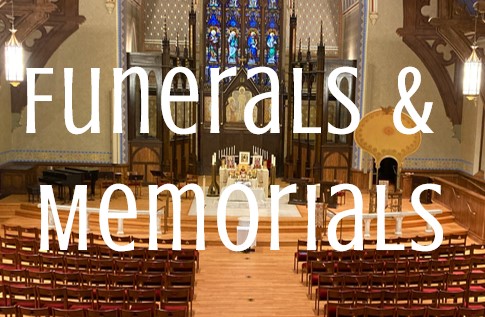 Trinity offers the above services, which reflect our belief that God brings all things to their completion and to new life.  Please call the church at (419) 243-1231 to speak with our staff. It is our desire to be with you in your grief – to offer support and solace as you make your plans to commend those who have died to the loving care of God.