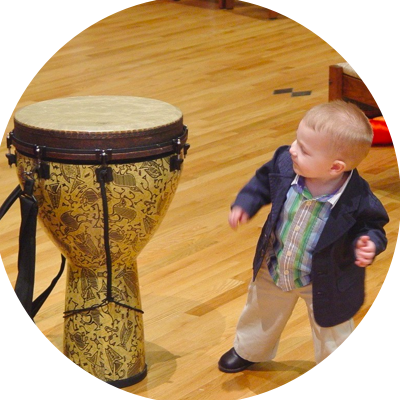 Progressive
"If you can't fly then run, if you can't run then walk, if you can't walk then crawl, but whatever you do you have to keep moving forward."
 -Martin Luther King, Jr.
Progressive Consciousness Activist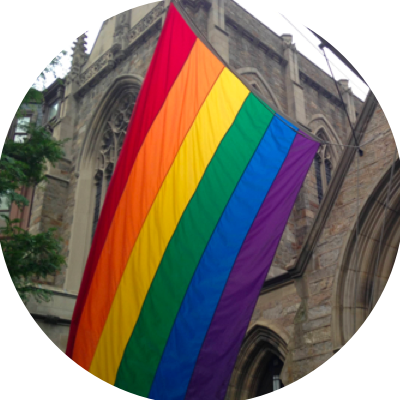 Inclusive
"We have all known the long loneliness and we have learned that the only solution is love and that love comes with community."
 -Dorothy Day,
Catholic Worker Movement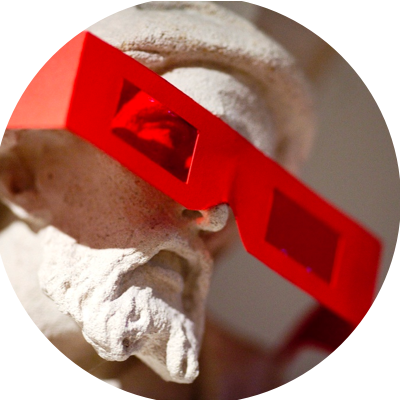 Creative
"Instructions for living a life:
Pay attention.
Be astonished.
Tell about it. "
-Mary Oliver
Red Bird Poetry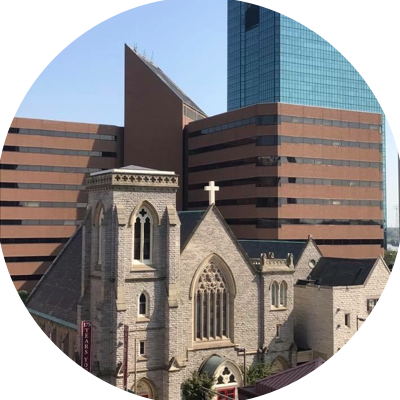 Downtown
"Sacred places are physical and geographic anchor points for our psychic and cultural imaginings, the stories we tell about ourselves, the world, and the relations between them."
-Adrian J. Ivakhiv,
Claiming Sacred Ground
Trinity is a progressive, inclusive and creative
Christian community in the heart of downtown Toledo.
Sunday Schedule: 9:00am Breakfast – 10:00am Worship – 11:15am Formation
Sunday Bulletin & Trinity Pages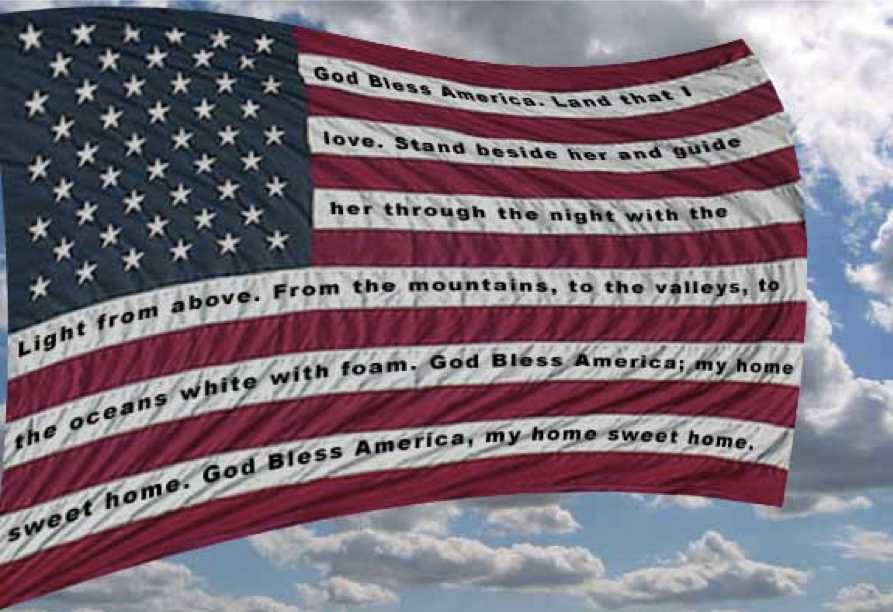 Beloved Friends- Happy 4th of July weekend! To be honest, this holiday in which we commemorate the adoption of the Declaration of Independence by the Continental Congress, is one that comes with mixed emotions for me, and maybe for you too. On the one hand I am so...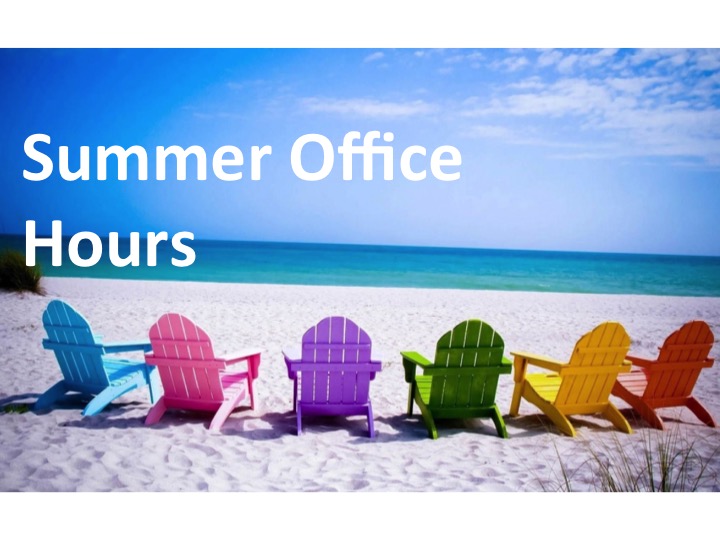 Trinity's office will close at 1:00 on Fridays throughout the summer. Regular business hours will return on Friday, Sept. 6 (immediately following Labor Day). Trinity's office hours: Mon. - Thurs. 9:00 - 4:00                                                     ...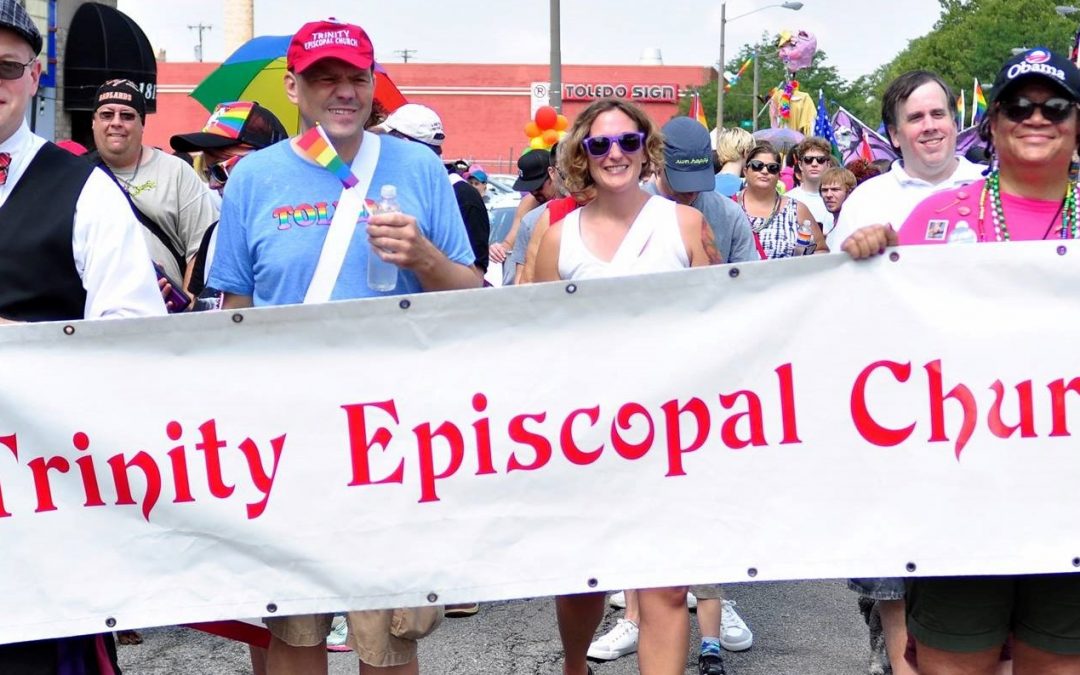 The next Trinity organizational meeting will be on Wednesday, July 24 at 6:00pm in My Brother's Place! We will discuss the Parade and Promenade Park Booth details, volunteer needs, and Trinity Swag! All are welcome and wanted! Keep an eye out for T-Shirt sign-ups...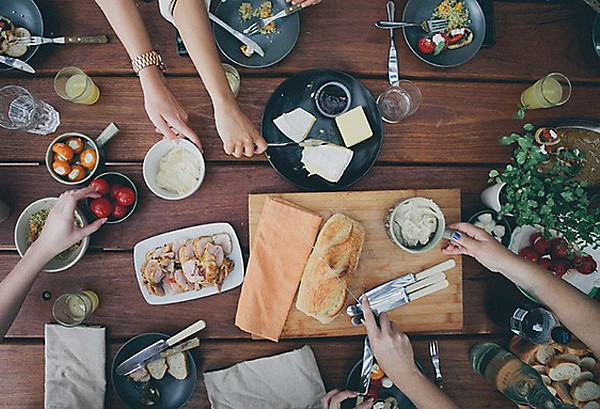 Trinity Pop-Up Dinners are a wonderful opportunity for parishioners to get to know one another better outside of the worship setting!  Check out and sign-up for these upcoming Pop-Up Dinners happening in August!!! On June 8th, folks got together for a rooftop...
No Results Found
The page you requested could not be found. Try refining your search, or use the navigation above to locate the post.
Interested in learning more about Trinity Episcopal Church?
Get information delivered directly to your Inbox!