Trinity will host the next Toledo Streets Newspaper vendor lunch on Thursday, April 15.
Every Thursday, Toledo Streets hosts a vendor/staff meeting, with lunch to follow. During this season of social distancing, their staff meetings have been postponed, but the vendors still gather for a quick meal. Trinity supplies these vendor lunches every 3rd Thursday of the month!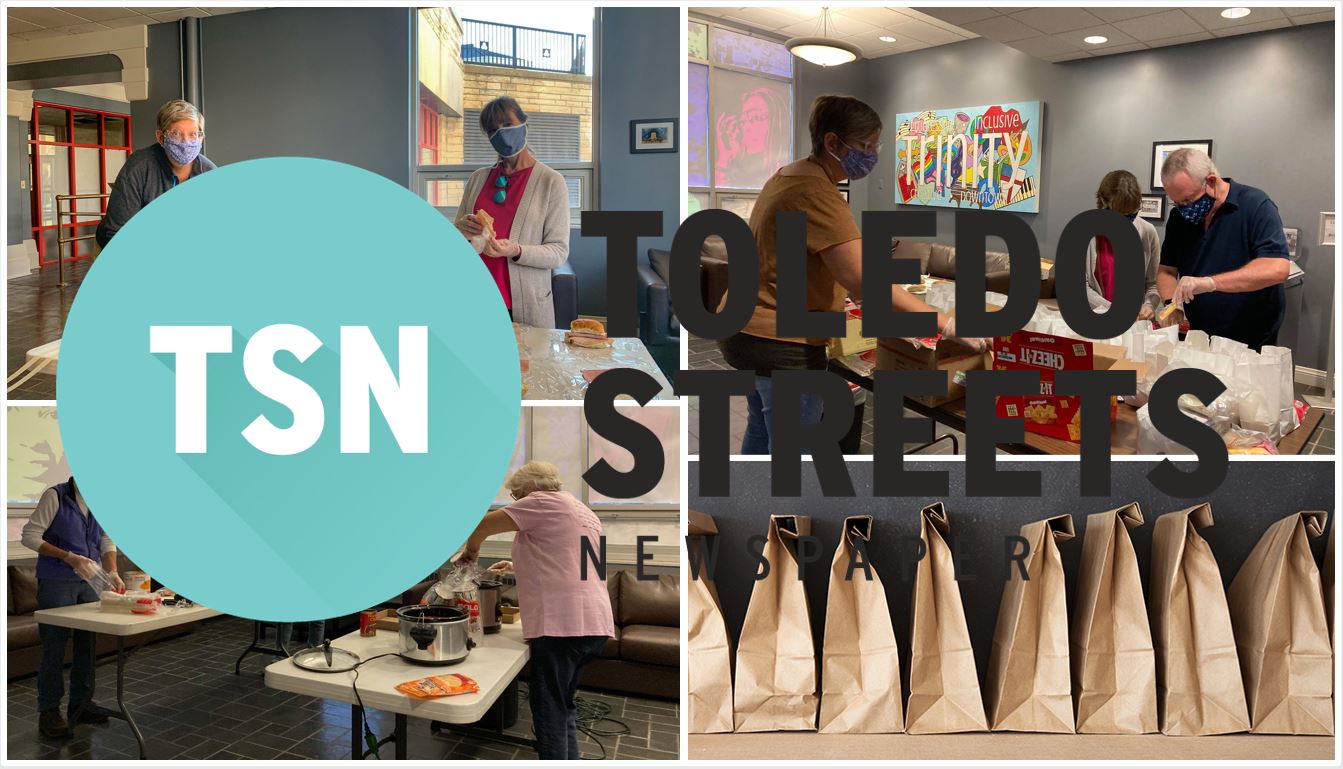 We will meet at Trinity on Thursday, April 15th at 8:45am to assemble the lunches. 8ft. tables will be set up in the Living Room (spaced out at least 6 feet apart). You must wear a mask. Gloves will be provided. You can enter in through the parking garage door closest to Adams Street and we will validate your parking. At 9:45, we will leave Trinity to deliver the lunches to the Toledo Streets offices. Lunches will be passed out to the vendors around 10am. TSN will take any leftover food and distribute them to those experiencing homelessness downtown and letting them know about Toledo Street vendor opportunities.