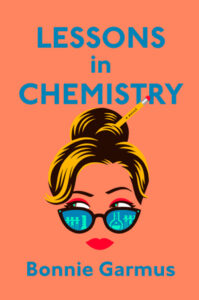 The Trinity Book Club's current selection is Lessons in Chemistry, by Bonnie Garmus. Come join us for a lively discussion via Zoom on Sunday, April 2 from 6:30-8 pm. Those of you who live in the Toledo area are welcome to join Kyle Grefe at home for a hybrid meeting during this time to share a munchie and sip a beverage and discuss with others on Zoom. Please let Kyle know by March 30 if you can come to her house.
Please sign up now by clicking button below and sign up ! That way you will receive reminders, the zoom link, and study questions for discussion on April 2.
If you have any questions, please email Kyle Grefe or by cell at 419.283.5600.
Hope you can join us for a lively conversation about this month's selection!