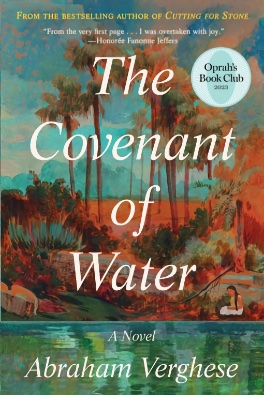 The Trinity Book Club's current selection is The Covenant of Water, by Abraham Verghese. Get your copy and start reading. This book is a lengthy one – a little over 700 pages! Come join us for a lively discussion via Zoom on Sunday,November 5th from 6:30-8 pm.
Please sign up now by clicking button below and sign up ! That way you will receive reminders, the zoom link, and study questions for discussion on November 5th.
If you have any questions, please email Kyle Grefe or by cell at 419.283.5600.
Hope you can join us for a lively conversation about our current selection!