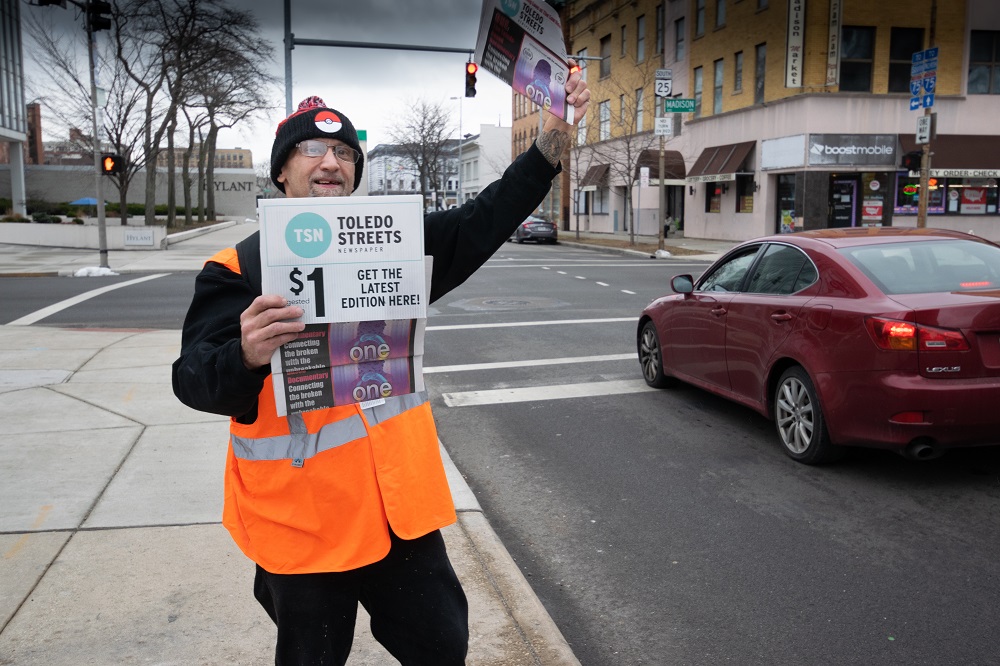 Toledo Streets Newspaper (TSN) produces a monthly street paper, covering community news involving homelessness, poverty, and positive change. Vendors are self-contracted 'business owners' who set their own goals, selling locations and times, while abiding by a code of conduct. They invest 25¢ per paper, selling them for a $1. Vendors keep the difference of the donation and their 25¢ cost of the paper.
For the second year in a row, Trinity is investing time and resources to build relationships and provide support to TSN through our Ministry Partnership. We are proud to be a sponsoring partner of TSN, seeing its work of community-building and believing in people as a valuable, life-giving ministry in our downtown neighborhood.
We ran a short series of TSN Vendor profiles in our Trinity Pages during this past September, one of which featured Shaun "Rooster" Tinch, who was just named TSN's Vendor of the Year! Claire McKenna wrote a wonderful article showcasing the incredible work Tinch has done this year; you can read up on Tinch's accomplishments HERE. Or you can purchase the most recent edition of Toledo Streets Newspaper to learn all about Tinch and his story with Toledo Streets! You may even have the chance to congratulate "Rooster" himself on a Sunday morning at our Community Breakfast or at our upcoming Shrove Tuesday Pancake Supper (Feb. 25) – both of which we warmly welcome TSN vendors to.