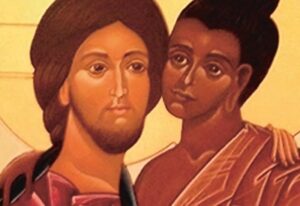 Beloved Friends,
Early Wednesday morning, while sitting in my favorite chair in our little Toledo apartment with my coffee and soaking in the return of the sun through our leaded windows, the words of Mary Oliver's poem, Instructions for Living a Life, came to me:
Pay attention.
Be astonished.
Tell about it.
What I realized is that I am living parallel lives right now, entwined in such a way that each is informing the other making the aggregate of these days richer and deeply more meaningful. Let me try to explain.
We have now entered the season of Lent- the 40 days in which we sink deeply into the invitation to travel through a time of quiet and deep reflection. We are invited to journey in the wilderness of our inner landscapes and spend time noticing. Noticing what is distracting us from being agents of love and peace. Noticing how we may need to begin again in certain areas of our lives. And, noticing anything that has built up as a barrier keeping us from remembering who we are at our heart's center, made in the image of the Divine. So my days are shaped by a different rhythm right now- a bit more intentional quiet and a slower pace, in hopes of encountering the things that distract.
On the other hand, I am also moving in a world shaped by the paradigm and teachings of Siddhartha Gautama, more commonly known as the Buddha. Born some 500 years before Jesus, the teachings of the Buddha offer insight and wisdom, compassion and clarity helping us reflect and respond to the suffering in the world and in our own lives.
This equally rich and generative path has revealed itself as I have been cast in a concert production of the musical, The Fourth Messenger. The story is the retelling of the Buddha in a contemporary setting and with the Buddha portrayed as a woman. In addition to relishing a fiercely captivating script and a stunning score, my heart has been captured by re-engaging in these ancient teachings. They ring true at their core- as we all continue to journey through the "human experience."
I am so grateful to have both Jesus and the Buddha as guideposts this season- two exquisitely compassionate cairns marking the path I am trying to follow; both revealing, teaching and and reflecting a better way; a way of love.
So, with permission from the author, I want to invite you to read a recent essay about her 23-year journey working on this piece. Tanya is a gifted writer and a beautiful person; I am so grateful for this added dimension to my Lenten journey this year. Click here to read Tanya's piece: The Human Experience: "The Fourth Messenger" and Me
Finally, I end today offering another poem from the collection of material we are using from Sanctified Art this year. Sunday we will hear the story of Nicodemus. For me the ancient text always calls me to remember the gift we have to begin again. To seek out and find what is waiting to be born, nurtured and set free.
May your Lenten journey continue to be one where you find water in the desert and ways to nourish your soul day by day.
And may you never forget that you are loved.
Lisa
How Do we Begin Again (Rev. Sarah Speed, Sanctified Art)
Do we slide into something new?
Do we make a formal announcement? Dearest reader,
I have decided to begin again. Do we turn gradually,
a gentle yield in a new direction; or like a wave,
do we crash onto the shore of a new day?
Do we grieve the change? Are there breadcrumbs
on the path?
Will Nicodemus be there?
Will it ever be easy?
I'm not sure exactly how we begin again,
but I know that moths wrap themselves in silk,
and after quite some time,
after many long nights,
after days spent alone,
they break out of their shell.
They pull themselves out under open sky,
and they spend the rest of their days chasing the light.
Maybe it's always that way with beginnings.
Maybe it feels like the protective layer falling away.
Maybe we have to go it alone at first.
Maybe it feels like pulling and dragging yourself into something new.
Maybe there's always open sky at the other end.
Close-up of 'The Embrace of Jesus and Buddha' (Photo: Painting by Francis Bennett)