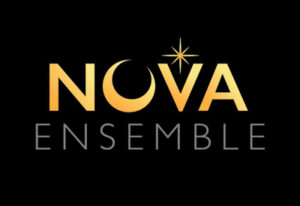 Hello my friends! 
I'd like to invite you to an afternoon of fabulous choral music! NOVA, or Northwest Ohio Vocal Arts, is a new professional choral ensemble. We'll be singing a great program called Motets and Madrigals, put together by Kevin Foster, a local composer, working as the Director of Music at Sylvania First United Methodist Church.
NOVA : Trinity Episcopal Church : October 8th @ 3pm : Free admission.  
If you're on the edge of considering coming to this concert, here are a couple links to some of the music we'll be performing. 
1. In manus tuas Domine – John Shepard (1515-1558)
2. Fair Phyllis – John Farmer (1570-1605) 
3. The Turtle Dove – arr. Vaughan Williams (1872-1958) 
This is the type of music that will sound and feel AMAZING in our sanctuary. You will be enveloped in round, beautiful sounds. Live singing of this type, in a space like ours, performed at a high level, is an experience you'll think about for years to come.  
So, add an event reminder to your calendar, and consider yourself booked!! 
NOVA
October 8th 3pm
Trinity Episcopal Church
316 Adams Street, Toledo

Free Admission 
Chelsie