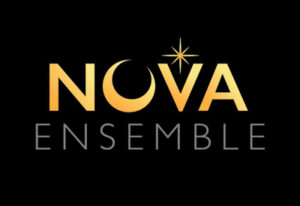 MARK YOUR CALENDARS! A fabulous concert is coming to Trinity October 8th at 3:00 pm. Lead by Kevin S. Foster, NOVA, or Northwest Ohio Vocal Arts, is a small professional choral ensemble making their debut performance in our sanctuary. If you love choral music, this is the concert for you.  
Taken from the event information: 
NOVA Ensemble | Northwest Ohio Vocal Arts 
The debut concert of NOVA Ensemble celebrates the mastery of the English Renaissance, taking a journey through Latin motets, English madrigals, and sacred English anthems. Performed in Trinity Episcopal Church, located in downtown Toledo, Ohio, the concert includes works by William Byrd, Thomas Morley, John Wilbye, Richard Farrant, and Orlando Gibbons. The program concludes with folk song arrangements by Vaughan Williams and Gustav Holst. 
Program is approximately 70 minutes, without intermission. 
Admission is FREE and the seating is open. 
Parking: 
4 Seagate Public Parking 
444N N St Clair St., Toledo, OH 43604 
Entrance to church from within the parking garage. 
For more info, contact: 
Trinity@trinitytoledo.org (host venue) or 
Music@sylvaniafirst.org (artistic lead, Kevin S. Foster) 
Funding for singer compensation is provided by the Quire Cleveland Community Grants Initiative. 
I would love to see you there. You may even recognize a familiar face in the ensemble. 

Sending love in the way only music can, 
Chelsie