Beloved friends,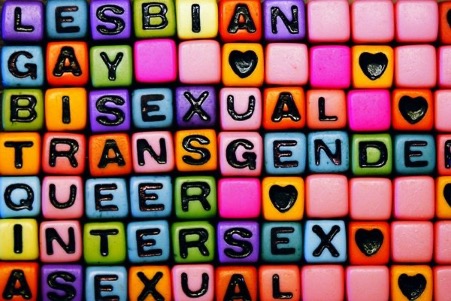 As the devastating news out of the Vatican filled the internet earlier this week, I found myself weeping and unable to make sense of this horrific and unjustifiable miscarriage of justice. Needing to respond in some positive way, I decided to extend Trinity's love and support in the form of a word of hope and healing to Equality Toledo Deputy Director Brent Rabie, to be shared with anyone hurting and feeling isolated. My hope and prayer is that by continuing to follow the way of Jesus- with open doors and open hearts, those hurting may hear that they are not alone and always have a safe place to land for however long among us. #LoveWinsAlways.
Dear Brent-
I am writing to introduce myself and reach out to provide any kind of support I can to our LGBTQIA+ siblings. I am an Episcopal priest and blessed to be a part of the progressive, inclusive, creative community of faith at Trinity downtown on the corner at St. Clair and Adams. It occurs to me members of our LGBTQIA+ community may be reaching out to you and if you are needing a support church to respond, I wanted to offer that we are that indeed.
When I read the Vatican's statement this week I was heartbroken. Not because I was necessarily surprised, but because I know, as I am sure you do too, so many of our friends who have held out hope that their commitment to their place of belonging in the Catholic church would eventually be recognized not only as valid but as cherished and wanted.
Sadly, though with the Vatican's most recent ruling, categorizing LGBTQIA+ relationships as "sin" and therefore not worthy of blessing by Roman Catholic clergy, it is my fear that the door marked with hopeful expectation has closed perhaps for the last time, at least right now, thereby shutting out and leaving in the cold, so many.
So, on this day, I want to offer a word of hope and extend both an invitation and a promise. While the Episcopal church has not always been on the right side of radical hospitality and justice, it is today, and we stand ready and willing to be a soft and safe place to land. But, perhaps more importantly, I want to share that this latest, and most hurtful decision is not, by any means, the end of the story. We believe that God's love, the radical, nearly unimaginable and unconditional source of all that is good in the world extends far beyond the boundaries and limitations of the Catholic Church, or ANY church for that matter.
The story of God's love affair with humanity, with each one of us, continues in the love we see and experience in varied and life-giving ways. It is only when we are bold enough to see God's beauty in every configuration that we can come even close to sensing what Martin Luther King, Jr, and others before him, described as The Beloved Community.
On this day, we want our LGBTQIA+ siblings to know that their/our first, last and forever name in the eyes of God is Beloved. They/we are loved by God far more than we can imagine, and we are loved and welcomed by the Episcopal Church.
We are proud and grateful to be a part of a Christ-centered, loving, liberating & life-giving expression of the Jesus Movement that affirms and blesses God's people BECAUSE of who they are AND that they have dared to learn to love in this often fear-based and frightful world! Whether for a moment or a lifetime, we are a safe place to land.
Love is love is love.
If it's not about love it's not about God!
Thank you, Trinity, for continuing to channel and share God's radical love in the world. Together we can and do make a difference to so many, as we too ourselves are transformed day by day.
May you never forget that you are loved,
Lisa