Homeless Jesus
We've started preparing for the installation of the Homeless Jesus sculpture.  Timothy Schmalz, the Ontario artist who created this beautiful and powerful work of art, carefully reviewed Trinity's property and recommended that the sculpture be installed adjacent to (just east of) the main sanctuary entrance door on Adams Street. The vestry voted at its May 2018 meeting to install Homeless Jesus at this location.
We've also received the specifications needed for securely installing the 7-foot bronze sculpture, which weighs nearly 1,000 lbs. The sculptor permits the work to be installed at only one site in any city, and he likes downtown locations with high visibility.  As work progresses, we'll publicize the installation date, which cold weather has now postponed until the spring of 2019.
The original sculpture was installed in Toronto in early 2013. Since then it's been installed in a number of cities around the world, including Saints Peter & Paul Catholic Church in downtown Detroit and Calvary Episcopal Church in Cincinnati.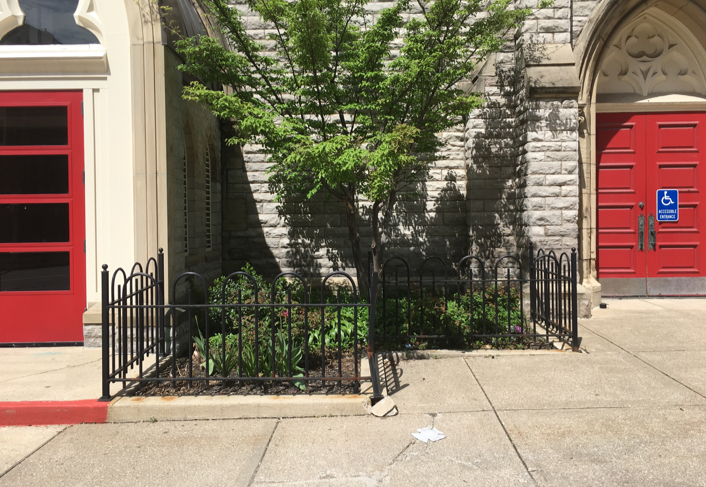 Pictured to the left is the current landscape. 
Pictured to the right is the recommended landscape remodel and placement of the sculpture chosen by the artist.