Formation at Trinity:
One of our purposes as a faith community is to respond to God's call to become followers of Jesus Christ. Our identity is found in Jesus, and he doesn't care how many Facebook friends or Twitter followers we have.
Being a follower of Jesus is not a spectator sport. It involves being active and getting dirty. It means that you'll change, and grow, and give, and forgive, and share, and love.
Trinity is a place that offers tools (worship, Scripture, prayer and other spiritual disciplines), projects (outreach, service, stewardship) and mentors (Jesus, clergy, each other) that can help us to become faithful disciples. It's a place where honest exploration and wholehearted experience can combine to create a life-changing, world-changing journey.
Coming for the 2018-2019 Formation year: "Reclaiming Jesus"
From the Episcopal Church:
When politics undermines our theology, we must examine that politics. The church's role is to change the world through the life and love of Jesus Christ. The government's role is to serve the common good by protecting justice and peace, rewarding good behavior while restraining bad behavior (Romans 13). When that role is undermined by political leadership, faith leaders must stand up and speak out. Rev. Dr. Martin Luther King Jr. said, "The church must be reminded that it is not the master or the servant of the state, but rather the conscience of the state." 

A Confession of Faith in a Time of Crisis.  We as Episcopalians join our Presiding Bishop Michael Curry in beginning this journey of Reclaiming Jesus.  Look for more information this fall as Trinity explores this path in formation, in liturgy, in community and in the world.  See video or check out their website:  www.reclaimingjesus.org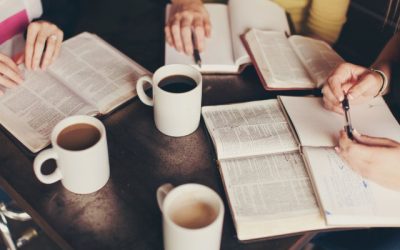 For both groups the readings to be discussed are sent out by email the week before.  Please subscribe to the Trinity email list to receive this notifications! Saturday Morning Men's Group, 9:00am. On the 2nd Saturday of the month, we meet at Rick's City Diner, 5333...