Scheduled Offerings For Lent 2018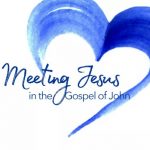 SSJE Meeting Jesus in the Gospel of John.
This is a self-directed on-line study with Sunday morning small group discussion during 9:00 Continental Breakfast in My Brother's Place. Each participant will be gifted a journal to use during this 6-week Lenten journey that travels through The Gospel According to John. On-line resources are available for use at home; all are welcome to join on Sunday mornings. Sign up and info: https://www.ssje.org/meetingjesusinjohn/
All Parish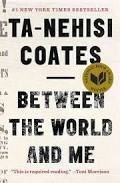 Lenten Book Study: Ta-Nehisi Coates, Between the World and Me
Written as a series of letters to his teenaged son, his new memoir, Between the World and Me, walks us through the course of his life, from the tough neighborhoods of Baltimore in his youth, to Howard University—which Coates dubs "The Mecca" for its revelatory community of black students and teachers—to the broader Meccas of New York and Paris. Coates describes his observations and the evolution of his thinking on race, from Malcolm X to his conclusion that race itself is a fabrication, elemental to the concept of American (white) exceptionalism. This is a powerful and exceptional book.–Jon Foro
Book Discussion Times:      Wednesdays 11:00a-12:00noon (followed by 12:10 Eucharist)                                                                                                                                                     & Wednesday Soup Supper & Study 6:00-8:00pm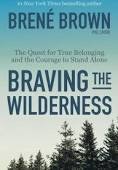 Lenten Sermon Series and Book Discussion: Braving the Wilderness: The Quest for True Belonging and the Courage to Stand Alone
In a 5-part sermon series during worship, followed by Coffee and Conversation, we will be using Social Scientist and Episcopalian, Brene Brown's latest work, Braving the Wilderness… as a vehicle to move us through our Lenten journey. In it she tackles the current political divisiveness polarizing Americans and suggests a redefinition of belonging that just might bring all of us closer together. Brown wrestles earnestly to discover what "belonging" might mean, if it is possible, and if so, what is required. We will be invited into a time of considering all of this for ourselves as well.
Sermon Series:                      Sundays Feb 18, 25, March 4, 11 & 18
                                                 (With Conversation following each service 11:15-12:15)
Formation at Trinity: One of our purposes as a faith community is to respond to God's call to become followers of Jesus Christ. Our identity is found in Jesus, and he doesn't care how many Facebook friends or Twitter followers we have.
Being a follower of Jesus is not a spectator sport. It involves being active and getting dirty. It means that you'll change, and grow, and give, and forgive, and share, and love.
Trinity is a place that offers tools (worship, Scripture, prayer and other spiritual disciplines), projects (outreach, service, stewardship) and mentors (Jesus, clergy, each other) that can help us to become faithful disciples. It's a place where honest exploration and wholehearted experience can combine to create a life-changing, world-changing journey.