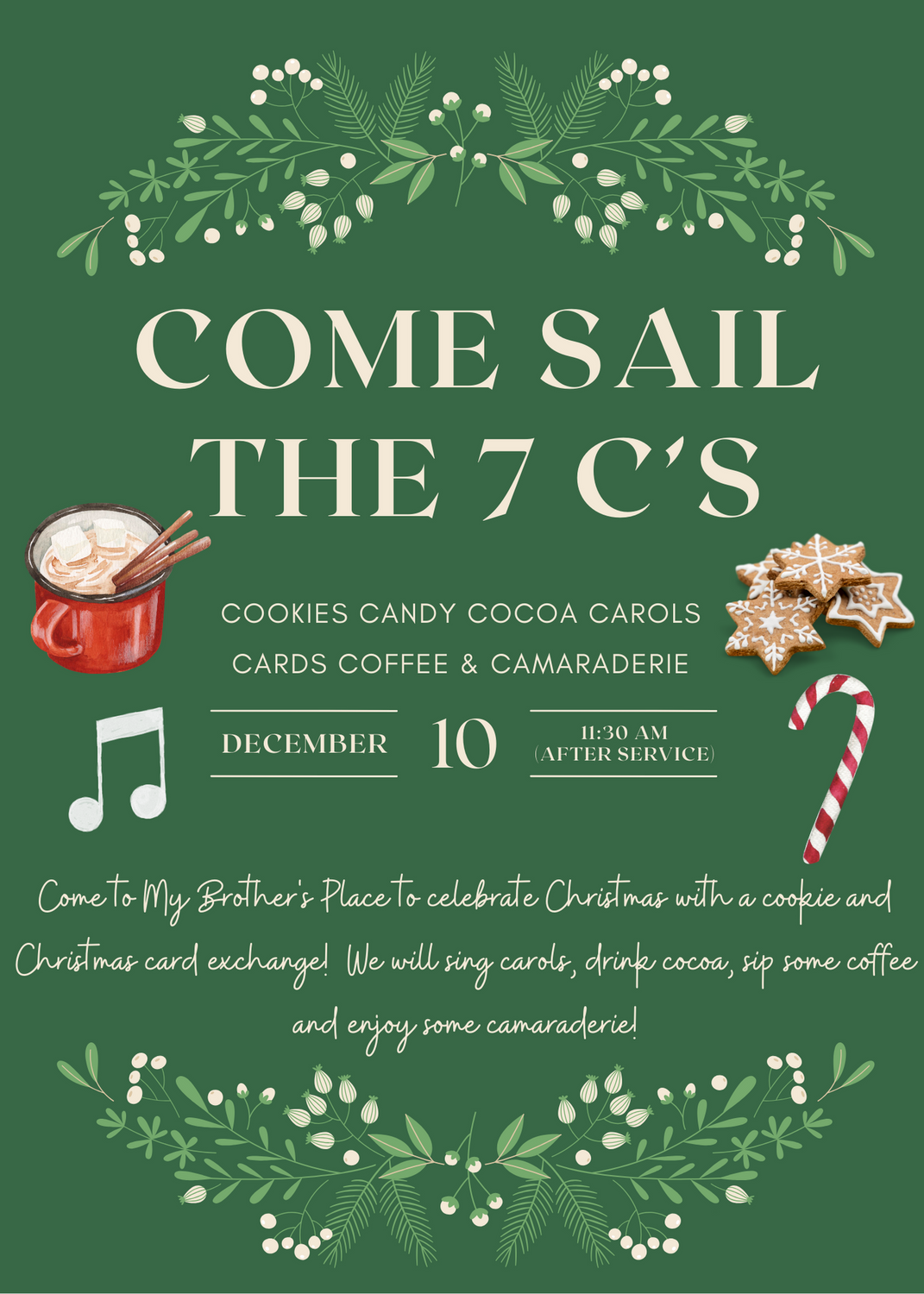 12/10 Immediately following the service
Cookies, Cocoa, Coffee, Carols, Chili, Cards and Camaraderie!
A big, parish-wide multigenerational community event! Come celebrate Christmas with a Cookie Exchange. Bring a Christmas Card, take a Christmas Card. Sing Some Carols! Drink some Cocoa, Sip some coffee and enjoy some camaraderie! Chili (meat and vegan), cornbread and crackers will be at the ready.