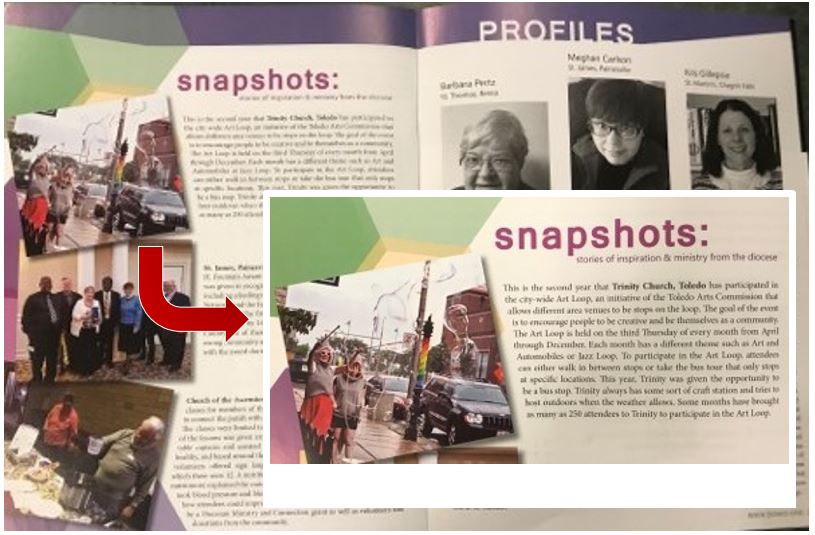 The Episcopal Diocese of Ohio publishes a quarterly magazine, Church Life, showcasing the collaborative work, stories about individuals, mission projects, and youth events taking place in our Diocese.
Each edition of Church Life features a "Snapshot" section highlighting stories of inspiration and ministry in our Diocese.
Trinity's involvement as a community leader in Art Loop was a featured Snapshot in Church Life's most recent Winter edition! You can view the Church Life magazine HERE and find Trinity's very special feature on page 20!