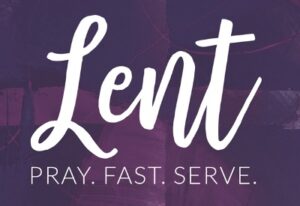 Beloved Friends,
Here we are at the beginning of the journey we call Lent, and a season that is often described as the church's darkest season. I feel that description of darkness deep in my soul these days as we watch the news, learn of the continued wars and devastation from the earthquakes in Turkey and Syria, and tire of the dreary weather just outside the door. I find myself in need of a word for a weary traveler, maybe even a blessing as we begin these 40 days moving us out into the wilderness with Jesus and then to the foot of the cross.
This Lent we will gather both in-person and on-line and use a wonderful resource called Sanctified Art. Here is how they describe themselves and their work:
We are a collective of artists in ministry who create resources for worshiping communities. The Sanctified Art team works collaboratively to bring scripture and theological themes to life through film, visual art, curriculum, coloring pages, liturgy, graphic designs, and more. Our mission is to empower churches with resources to inspire creativity in worship and beyond. Driven by the connective and prophetic power of art, we believe art helps us connect our hearts with our hands, our faith with our lives, and our mess with our God.
Each week in this space I will share one of their poems written by their poet the Rev. Sarah Speed. Today's poem, "At the Start" was written specifically for Ash Wednesday, but as we are in the days in between when we gathered to smear our foreheads and began this journey and when we shall gather again on Sunday for the first Sunday in Lent, I feel we are still at the start.
Thank you always, for the many ways you will show up for this journey; it is not a trip always easy to take, but when we do, we will always be grateful at the journey's end.
Traveling Mercies my beloved friends.
May you never forget that you are loved.
Lisa
At the start
(by Rev. Sarah Speed. A Sanctified Art LLC, sanctifiedart.org
Is this the fast I choose?
Will I wake with the sun each morning?
Will I start with thank you?
Will I peel back the cage around my frame to let you in or will I get too busy?
Will my Bible collect dust on the shelf,
along with my journal,
along with my sense of self,
or will I roll back the stone and wade in?
Every new season beckons something of us—
attention, beauty, the chance to create.
This season is no different.
So, like moths to the light,
will we find our way toward God,
or will we hover,
circling fake suns?
I am seeking something deeper.
I am kicking off my shoes.
I am starting this season on holy ground
Image credit: https://dioceseofraleigh.org/news/40-days-lent