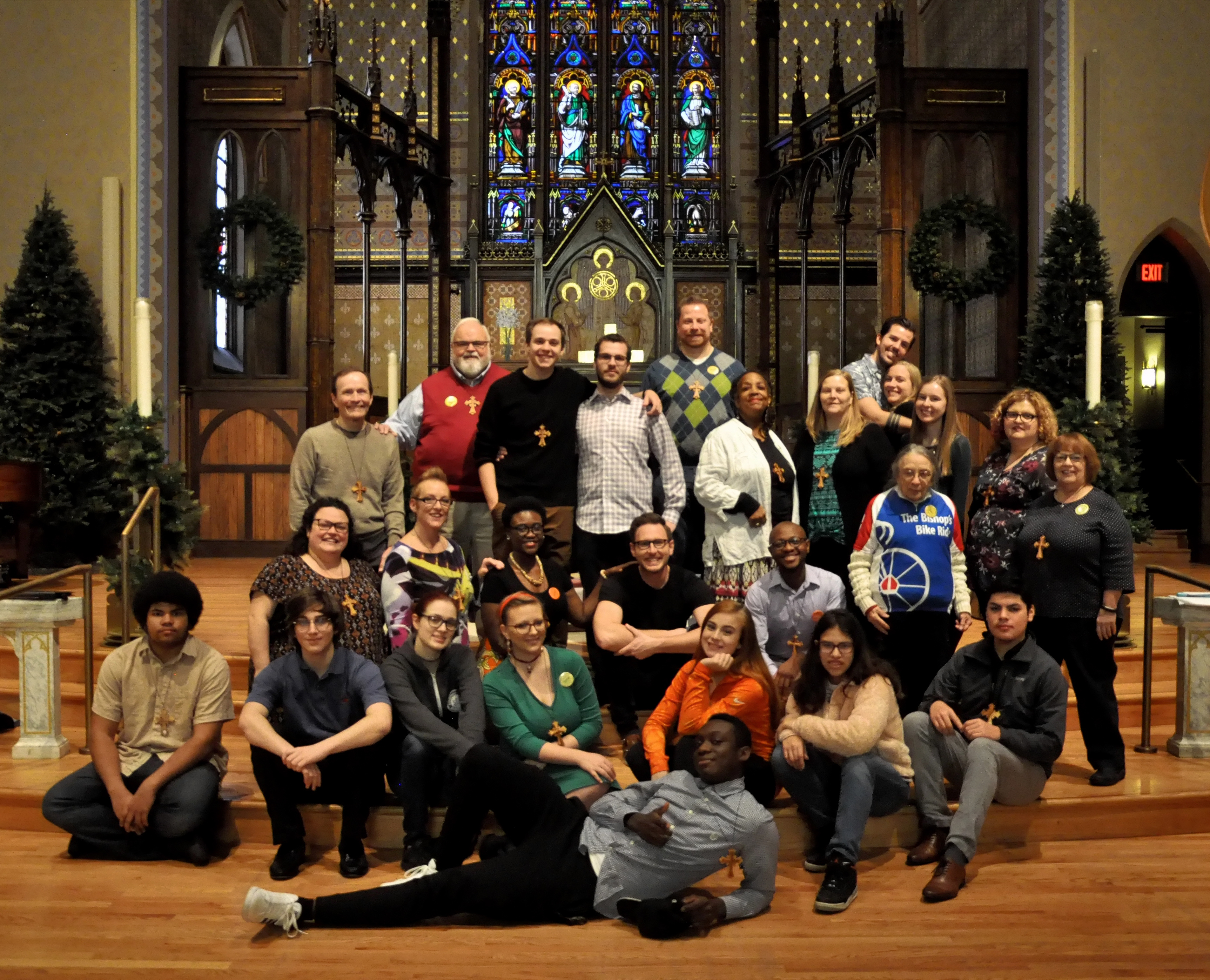 Canterbury Choir
The Canterbury Choir leads the music during the worship service on Sunday mornings from September through May. Members with a variety of musical abilities offer their talents to God and bring out the spirit in all of us. Rehearsals take place on Thursday nights(7:00-8:30pm), with a brief warm-up on Sunday morning before worship.
Choir members are part of the worshiping community. They typically don't wear vestments, and they sit scattered among the people. By mixing in, they're better able to lead and support the congregation's singing. We place a high value on communal song.
Caroline Jobst Choral Scholarship Program
Caroline Jobst was a faithful member of Trinity and a passionate lover of the arts. Her legacy at Trinity lives on through the Caroline Jobst Choral Scholarship Program. This program is designed to create a musically enriching experience through education, performance, mentorship, and community engagement for Choral Students (high school juniors or seniors) and Choral Scholars (post-university singers).
From the Director of Music & Arts, Nate Leonard
"To whom much is given, much is expected."
This loose paraphrase of an excerpt from Luke 12 has been rattling around in my head ever since I signed on the dotted line. As I began educating myself about Trinity's musical history, recalibrating to the radical and ridiculous message of outlandish love, meeting the congregants and staff, and finally pondering my own views on what the ideal, uninhibited, and prospering music and arts program looked like I quickly realized why I felt awkward- this church isn't the status quo.
The status quo has a congregation that likes to be kept fat and happy: feed them good music, sermons that are watered down and lack sharp edges, put their happiness first and foremost, and they will remain rooted in their pews. The status quo pastor reacts to unrest in the congregation, and instead of leading becomes a first responder and a downright professional fire fighter. The office staff learns to anticipate conflict and cherishes the status quo because it's where peace is found. We are not this congregation.
For this reason, I am out-of-control excited for what we can achieve. My vision marries the best of the fine Trinity Tradition with need to be current, progressive, and inclusive. My measuring rod is and will be the connections and relationships that stem from our arts and music program.