Trinity's book club will meet again on Sunday, August 29th, 6:30-8:00pm. We are transforming our Book Club gatherings into hybrid offerings, meaning that you can choose to join in-person or via Zoom to discuss our next featured book, The Poisonwood Bible, by Barbara Kingsolver. Trinity's book club strives to read fictional works that you wouldn't necessarily find in a religious bookstore ; rather, literary pieces in which we can explore "God moments".
To join us for our next  book club gathering, email either Lynzi Miller, Becky Koskinen or Kyle Grefe, and we'll get you added to our email chain! You can also add a book to our consideration list by clicking HERE. The Zoom link will be emailed out to you prior to the gathering.
Come join us!!
Next Meeting
Sunday, August 29th, 2021
6:30pm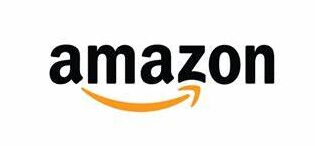 Borrow from Toledo Public Library

"A powerful new epic . . . [Kingsolver] has with infinitely steady hands worked the prickly threads of religion, politics, race, sin and redemption into a thing of terrible beauty." —Los Angeles Times Book Review
The Poisonwood Bible is a story told by the wife and four daughters of Nathan Price, a fierce, evangelical Baptist who takes his family and mission to the Belgian Congo in 1959. They carry with them everything they believe they will need from home, but soon find that all of it—from garden seeds to Scripture—is calamitously transformed on African soil. What follows is a suspenseful epic of one family's tragic undoing and remarkable reconstruction over the course of three decades in postcolonial Africa.
The novel is set against one of the most dramatic political chronicles of the twentieth century: the Congo's fight for independence from Belgium, the murder of its first elected prime minister, the CIA coup to install his replacement, and the insidious progress of a world economic order that robs the fledgling African nation of its autonomy. Taking its place alongside the classic works of postcolonial literature, this ambitious novel establishes Kingsolver as one of the most thoughtful and daring of modern writers.