Trinity Pop-Up Dinners are a wonderful opportunity for parishioners to get to know one another better outside of the worship setting! 
Check out and sign-up for these upcoming Pop-Up Dinners happening in August!!!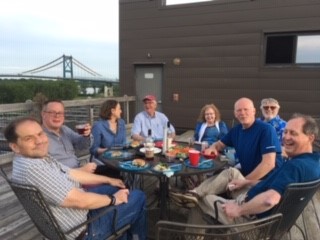 June 8 Rooftop Dinner!!!
On June 8th, folks got together for a rooftop dinner hosted by Lucy Russell and Jamie Paul! The weather was wonderful, and the food and company even better!