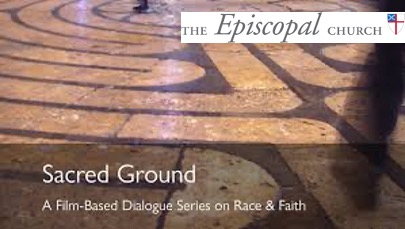 "We must use time creatively, in the knowledge that the time is always ripe to do right." -MLK Jr.
If you feel the time is right for you to use your time creatively and deepen your understanding of race and faith, we invite you to be a part of Sacred Ground. It will be offered every other
Saturday morning, 9:00-10:30, February 13 – June 19
.
Sacred Ground is a film- and readings-based dialogue series on race, grounded in faith. It is designed for small groups to walk through chapters of America's history of race and racism, while weaving in threads of our own family stories, economic class, and political and regional identity. The 10-part series is built around a powerful online curriculum of documentary films and readings that focus on Indigenous, Black, Latino, and Asian/Pacific American histories as they intersect with European American histories.
We will walk together though American history discovering and uncovering the raw and painful reality of race and racism in our nation and its imprint on our modern lives. We will limit this group to 10 individuals along with us as your traveling companions with the hope that we will learn and grow and change together.
We look forward to spending this life-changing time with you.
Becky Koskinen & Karen Keune
Trinity Members
Sacred Ground is a time and opportunity to hear the story of our past with regard to race, to hear our stories of our pasts. By listening to those stories and hearing them, and then telling our own stories together, and then looking possibly at the stories of our very faith, somehow, from the travail and the reality of all of those stories may emerge hope for a new day.
February 22, 2019
https://episcopalchurch.org/