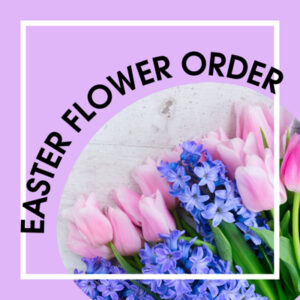 Easter Memorial Flowers are on sale – you can choose between hyacinth plants, daffodil plants or Easter lilies – or one of each!  You can fill out our online form (click order button below), or you can find order forms at the Welcome Station in the back of the Sanctuary.
When filling out your form, please be sure to include your first and last name, phone number and quantity. If you are requesting a plant in honor or memory of a loved one, please include their first and last name(s) which we will list in our Easter Sunday bulletin.
The potted plants are 6 1/2″ with multiple blooms, for $14.00 each. Flowers can be taken home after our Easter service. 
Orders are due by Sunday, April 2nd!