Toledo Streets is about to hit a HUGE milestone.. 100 publications!! ONE HUNDRED! That isn't a small feat! To celebrate our 100th issue, we are launching a "100 Challenge". The idea is to get 100 people to donate to Toledo Streets before our publication deadline on July 22nd. Your donation can be for any amount, even $10 will make a significant impact! Our goal is just to reach 100 donations! Will you help us? With your donation through our paypal account, you're welcome to include your name and a quote about why you support TSN to be published in our 100th paper! We will update every morning and afternoon this week on how close we are to hitting our goal! So please donate, invite your friends and family to donate and stay tuned!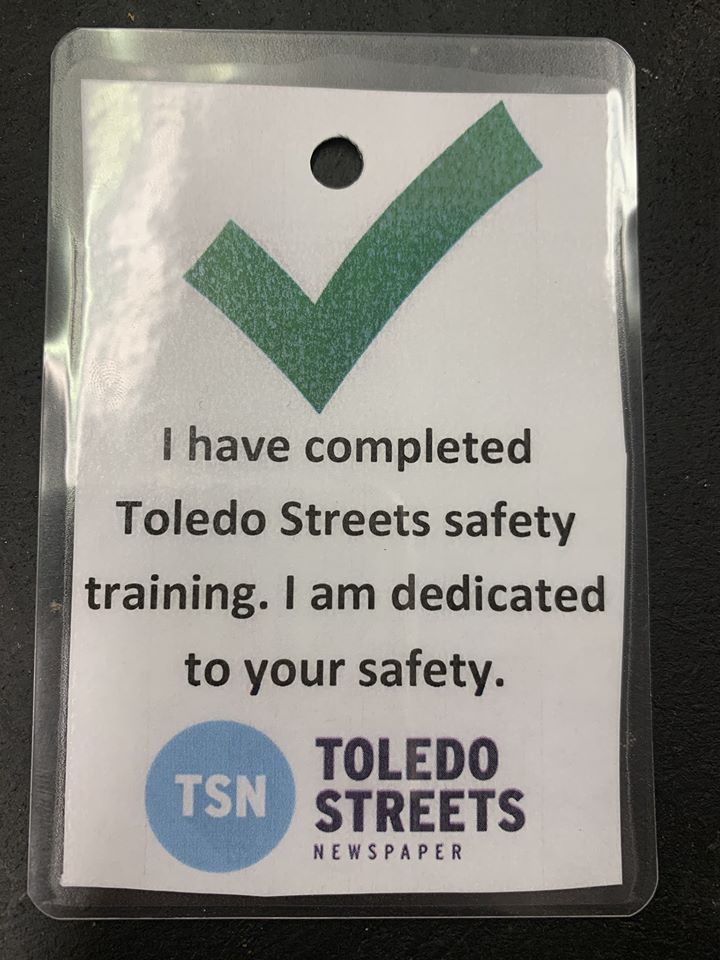 Donate here:
https://www.toledostreets.com/donate-today
(link has been updated)
Vendors are back to the streets, selling our favorite local street paper! All vendors permitted to sell will have an additional badge with a green check mark stating they have completed Toledo Streets safety training. Safety training included how vendors can be mindful about social distance selling.
Every vendor that is back to selling newspapers will be wearing a mask for their safety AND yours! To enforce these safety procedures, TSN asks that you only buy from vendors wearing a mask AND the safety training badge.
You can still continue to support the vendors through their Maphub link, which will allow you to "track" vendors by name or location! Like Toledo Streets on Facebook to keep up to date on ways to support our favorite downtown Toledo street paper!!!!
Toledo Streets Newspaper is a nonprofit in downtown Toledo that strives to disrupt the vicious cycle of poverty and homelessness by empowering vendors to develop skills and relationships that will move them beyond their current standard of living. Trinity is proud to be a ministry partner of Toledo Streets, recognizing and encouraging their work of relationship building and sustaining people as a valuable, life-giving ministry in our community.