Trinity Music Team
Welcome to our Trinity Music. Four singers will assist in leading us in worship just as much as the rector and the choir director.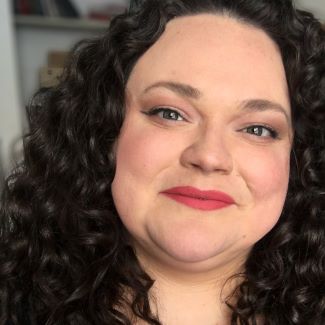 Chelsie Cree
Choir Director
With a voice described as "formidable" by the Toledo Blade, CHELSIE CREE is a 2017 graduate of the University of Toledo's Master of Music program where she performed the roles of Grandma in Little Red Riding Hood, First Lady in The Magic Flute, and Hannah Glawari in The Merry Widow. Chelsie has participated in the International Summer Opera Festival of Morelia in 2020, Nightingale Young Artists Program 2019 and the International Young Artists Project Summer 2016 group who travelled to multiple cities in Italy to perform the role of Donna Anna in Don Giovanni. An award winner, Chelsie was awarded First Place in the Barbara Rondelli Competition for Superior Achievement in Classical Voice and won First Place overall at the National Association of Teachers of Singing Regional Competition in Toronto, Canada in winter of 2017. Active in the Toledo theatre scene, she is a part of the Toledo Opera Chorus and her most recent roles include Francesca in The Bridges of Madison County, Baker's Wife in Into the Woods, and Rosie in MAMMA MIA! Ms. Cree was also featured as a soloist in 2019 with the Toledo Symphony's local composer festival at the Toledo Museum of Art, with whateverandeveramen at the Toledo Art Loop, with the Lima Area Concert Band, and with Toledo's Masterworks Chorale Cabaret Night.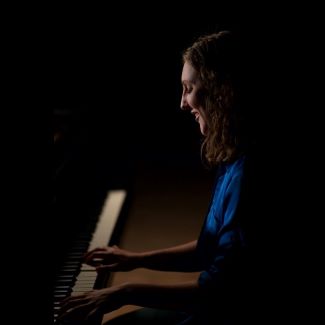 Grace Mauk
Trinity@316 Accompanist
GRACE MAUK is a recent graduate of Eastern Michigan University with a master's degree in collaborative piano performance. Grace began studying classical piano at a young age, but rock and roll and pop music, specifically The Beatles, were her first loves and are still her greatest interests. Since graduating, Grace has been gigging steadily across the Midwest performing in weddings, festivals, and with her original project, 'She's King.'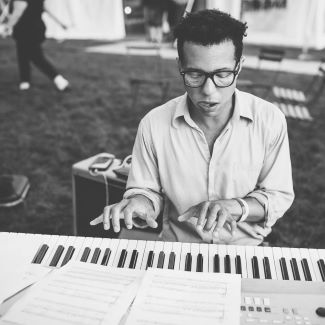 Brian Buckner
Trinity@Home Accompanist
BRIAN E. BUCKNER (he/him) is a versatile music director and pianist based in the southeast/mid-Michigan area. Mr. Buckner's breadth of facility includes gospel, jazz, pop, classical, musical theatre and more, and he is thrilled to be a new member of the Trinity team and community!!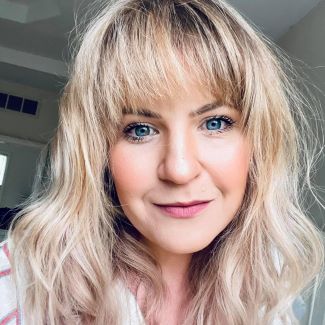 Melissa Toth
Soprano
MELISSA TOTH is a Toledo native who has performed professionally Off Broadway, NYC theatre, National tours, regional theatre, cruise ships, and theme parks. She is now happy to be sharing her love of theatre as a teacher at Toledo School for the Arts, and is also a singer for a Toledo cover band, Not Fast Enuff. Melissa feels extremely fortunate to have started the greatest chapter of her life, becoming a mother.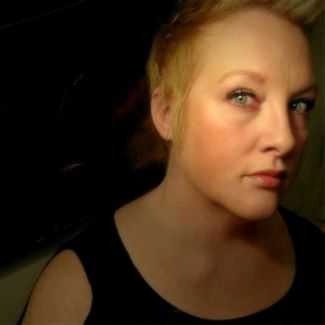 Kim Buehler
Alto
Originally from Fenton, Michigan, KIM BUEHLER has been living and performing in the Toledo area since 1986. She earned a Master's degree in Voice from the University of Toledo, has traveled around the world as a performer, taught voice for nearly 30 years and is the voice on many local and regional commercials. Kim is proud to be a mom to daughter Emma, and a wife to husband Rich. "Trinity and its people feel like family to me. I'm grateful to have found my way here!"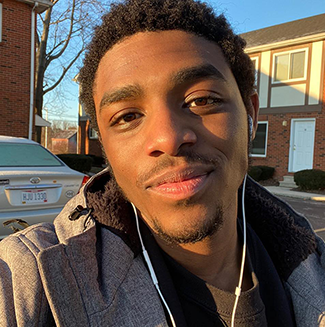 Tajj Crowder
Tenor
TAJJ CROWDER is a Senior Vocal performance major at Bowling Green State University (BGSU) from Massillon, Ohio. He sings baritone, plays piano, drums, and writes music and poetry. He grew up playing keyboard self taught at the age of six, joined band as a percussionist in fifth grade, and joined choir in 6th. Throughout his early years as a musician he enjoyed participating in musicals, drama, jazz band, marching band, OMEA All-State Choir, and other musical opportunities that came his way.
After high school he came to BGSU where he would study vocal performance under the coaching of Myra Merritt-Grant, and in 2020 moved on to study with Keith Phares. He has also studied piano under Vanessa Kwiatkowski and Jonathan Taylor de Oliveira. Tajj found himself making music with the ensembles at BGSU, and even managed to help out in some leadership roles in doing so. He was apart of the BGSU Men's Chorus (Baritone Section Leader 2020-22), Acapella Choir (Secretary 2019-2020), Collegiate Chorale, Afro-Caribbean Ensemble, Voices @BGSU, Ten40 Acapella (Music Director 2020-21), Phi Mu Alpha (Music Director 2020-22), Vocal Jazz Ensemble, and working as a Stanton Studio Audio Intern where he learned about audio engineering and recording. He has also enjoyed performing his own music and covers with other musicians at various places in Bowling Green, Toledo, Cleveland and Cincinnati.
During his time in college, he has done plenty of solo and small ensemble work at the university and in professional areas. In recent years, his path has led him to perform with Toledo Opera as a chorus member in their production of "Il Trovatore", he sang bass in Toledo Symphony Orchestra's Messiah Chorus this winter, played the role of Jon Stewart in Andy Junttonen's "State of the Union" for the BGSU MicroOperas, and played Mars in Offenbach's "Orpheus in the Underworld" and just this past summer, he worked with Toledo Repertoire in their production of "In the Heights" playing the role of Benny. He will begin preparing his recital in the spring as he plans to graduate in the fall of 2023. Tajj is excited to work with Trinity Episcopal Church and share his musicality and spirit with the members around him.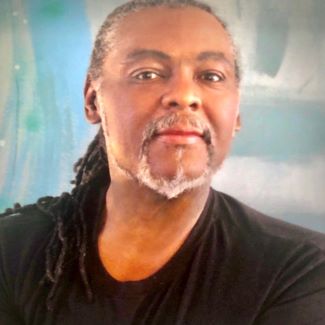 Bradley Baker
Bass
BRADLEY BAKER has entertained audiences around the globe, singing in more than 35 countries. He enjoys singing in a variety of styles from classical to jazz to negro spirituals.