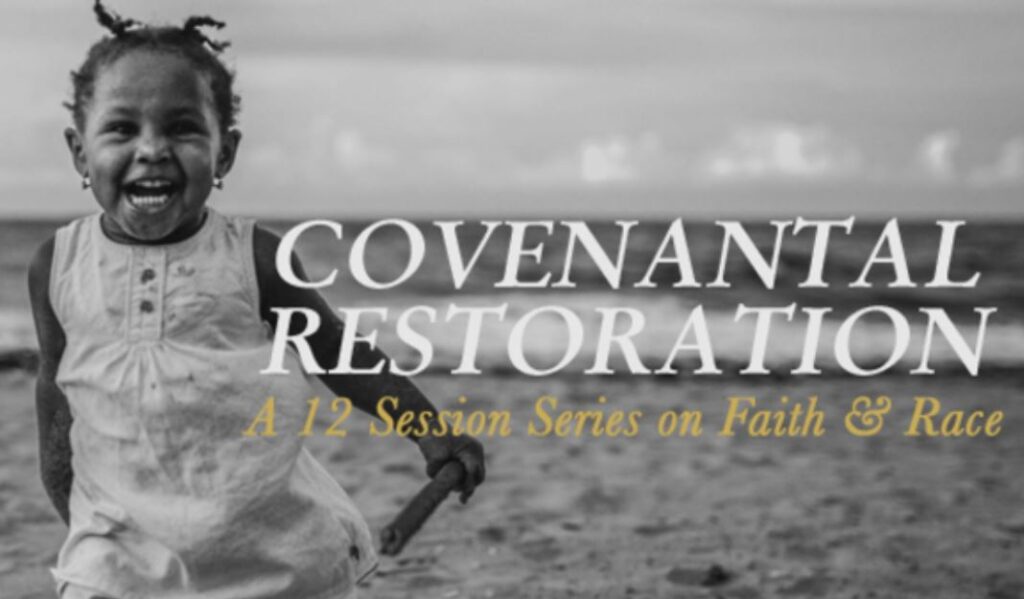 COVENANTAL RESTORATION
A 12 Session Film/Discussion Series on Faith & Race
Created by The Work of the People
Trinity remains committed to seeking out ways to support each other in our mutual journey to live into our baptismal promises by combating racism in ourselves and in the world around us. This gathering will be another opportunity to lean into that invitation. Beginning January 20th Lisa will host a 12-week film series curated by The Work of the People focused on the intersectionality of faith and race.
We will gather from 7:00-8:00pm each Wednesday (January 20- April 14 – except for Ash Wednesday), watch a 10-15 minute video, engage in guided discussion and close with prayer.
All are welcome to attend one or more sessions.
Click HERE to sign up to join us and we will email you the Zoom link!
Below is a description of the series from its creator:
Racism and oppression have a long and painful past and present, it is an open, aching human wound that reflects a fracture in our relationship with God. Understanding how it was promoted and is still alive and acting out in the construct of our beliefs and systems and structures is the beginning of caring for this wound. In this series on faith and race we pray God would bring you hope, renew your mind, enliven your spirit, and gift you with the virtues of the Divine's own heart. May God strengthen your stand, inspire your movement towards God's dream for humanity, and increase Kingdom square footage with each step you make in Love.