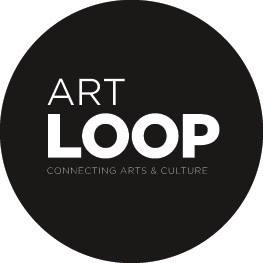 Art Loop
Art Loop is every 3rd Thursday of the month, 5:30-9:00pm. Trinity's arts and crafts are free and open to the public! All are welcome and wanted!
This year Trinity has a bus stop just outside our front doors!
Artists from Shared Lives Studios and Sunshine Communities will also be sharing and selling their art at Trinity this summer during Art Loop!
Find out more information about Art Loop Toledo here!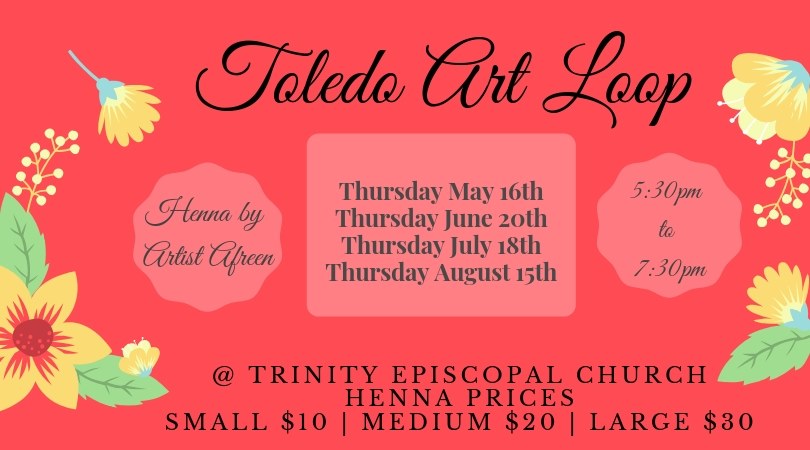 Henna by Artist Afreen!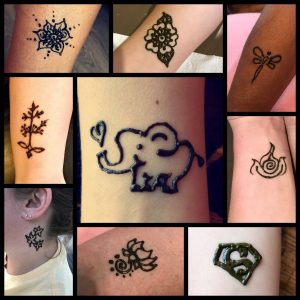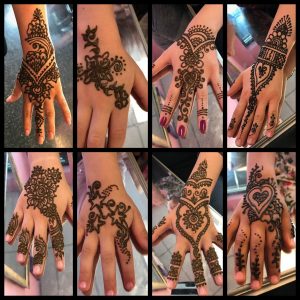 Art Loop Schedule
May 16, 5:30-9:00: Craft & Culinary
June 20, 5:30-9:00: Art of Sport
July 18, 5:30-9:00: Interactive
August 15, 5:30-9:00: Art of Automobiles
Art Loop Map
Art Loop Bus Schedule
The bus is a great way to get around the Art Loop. Buses start running from the Imagination Station at 5:40pm. Check out the bus schedule below to best plan your Art Loop travels. Bus schedules can also be found at our three Information Stations. INBOUND is traveling toward the Imagination Station, OUTBOUND is traveling away.
As our city works to improve infrastructure, construction may cause some delays. Our partners at TARTA are committed to providing quality service. Thank you for your support and patience!
Click here to view the Blue Loop bus schedule!
Don't forget. Trinity has its own bus stop this year!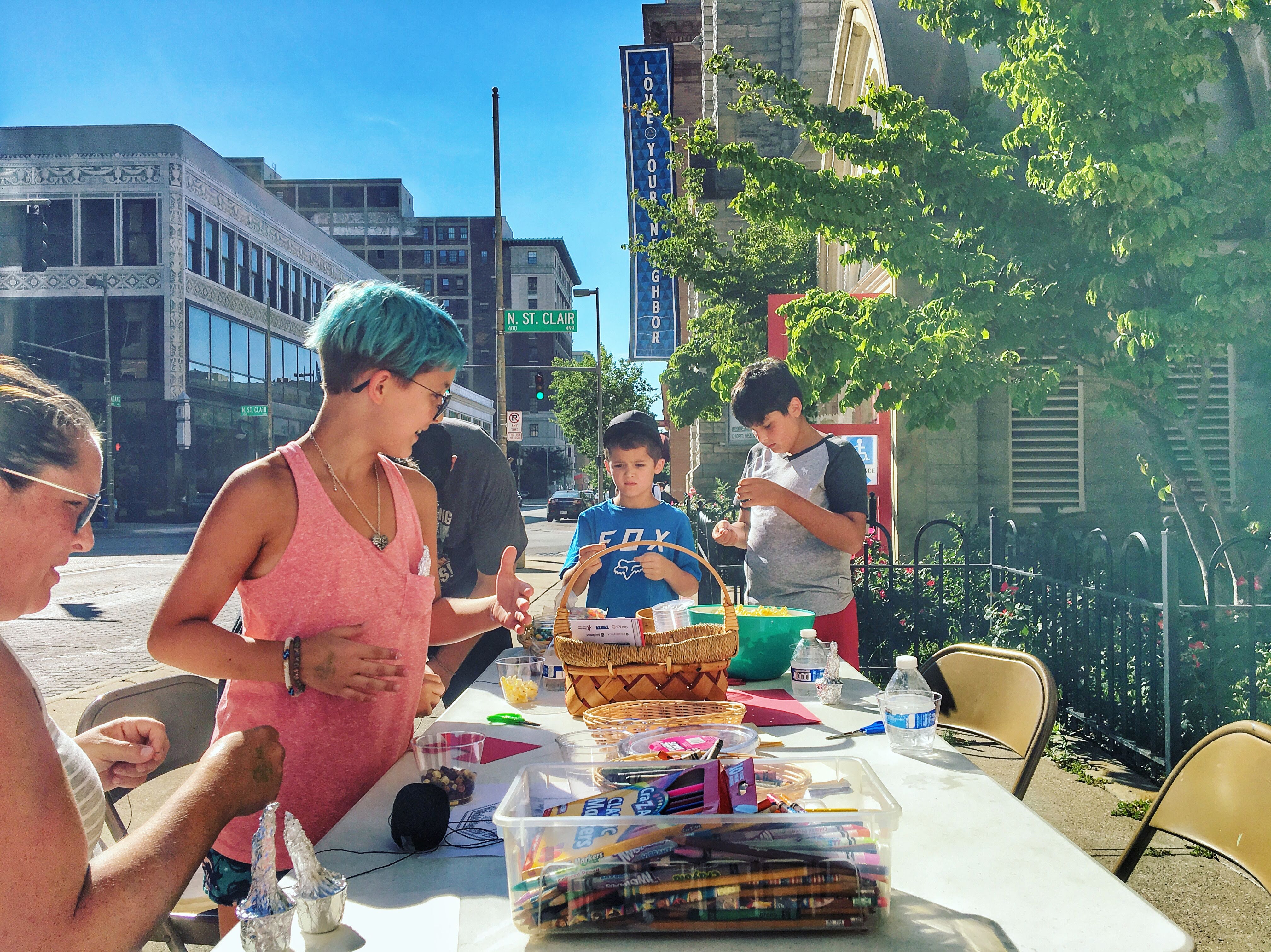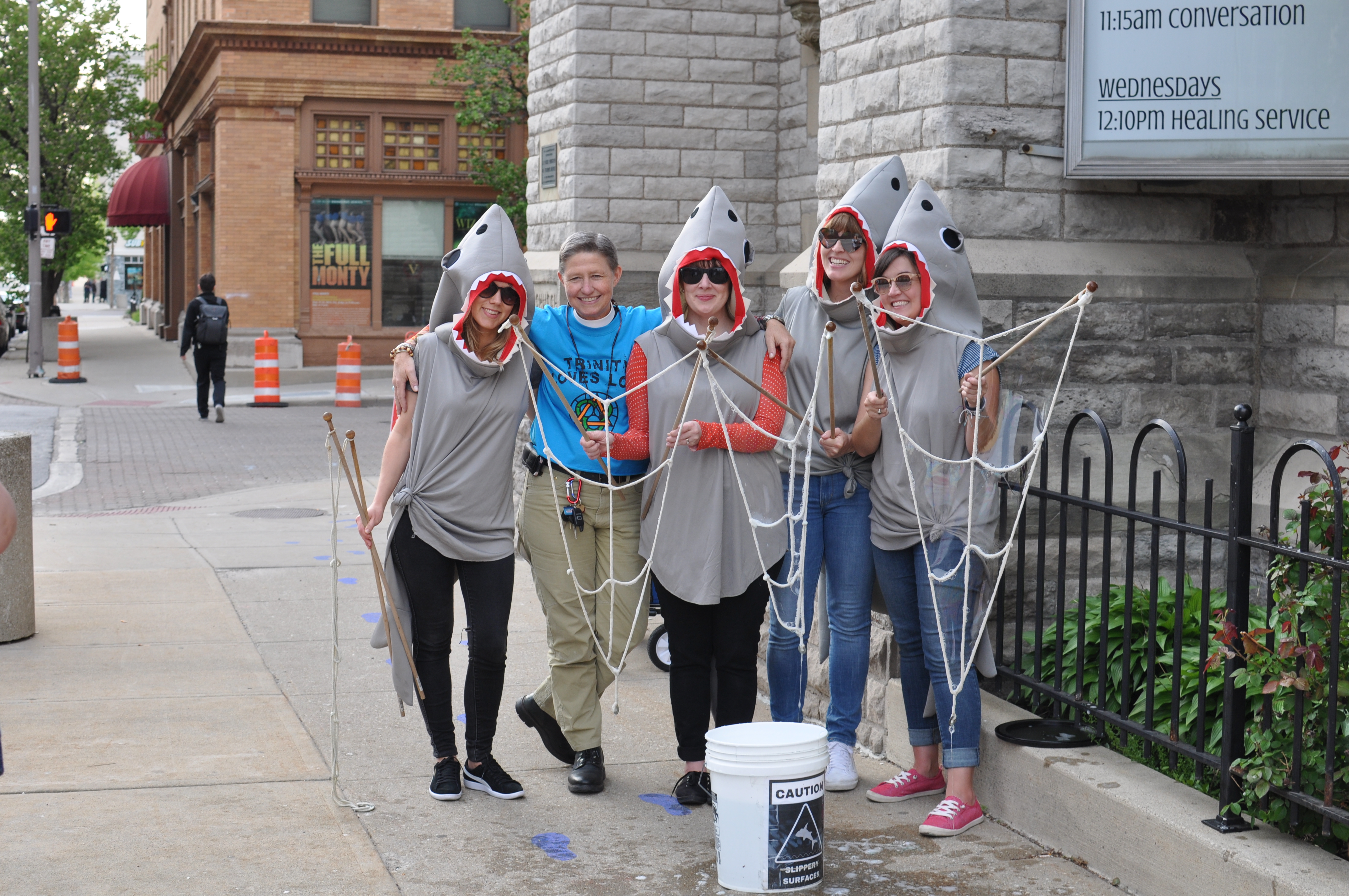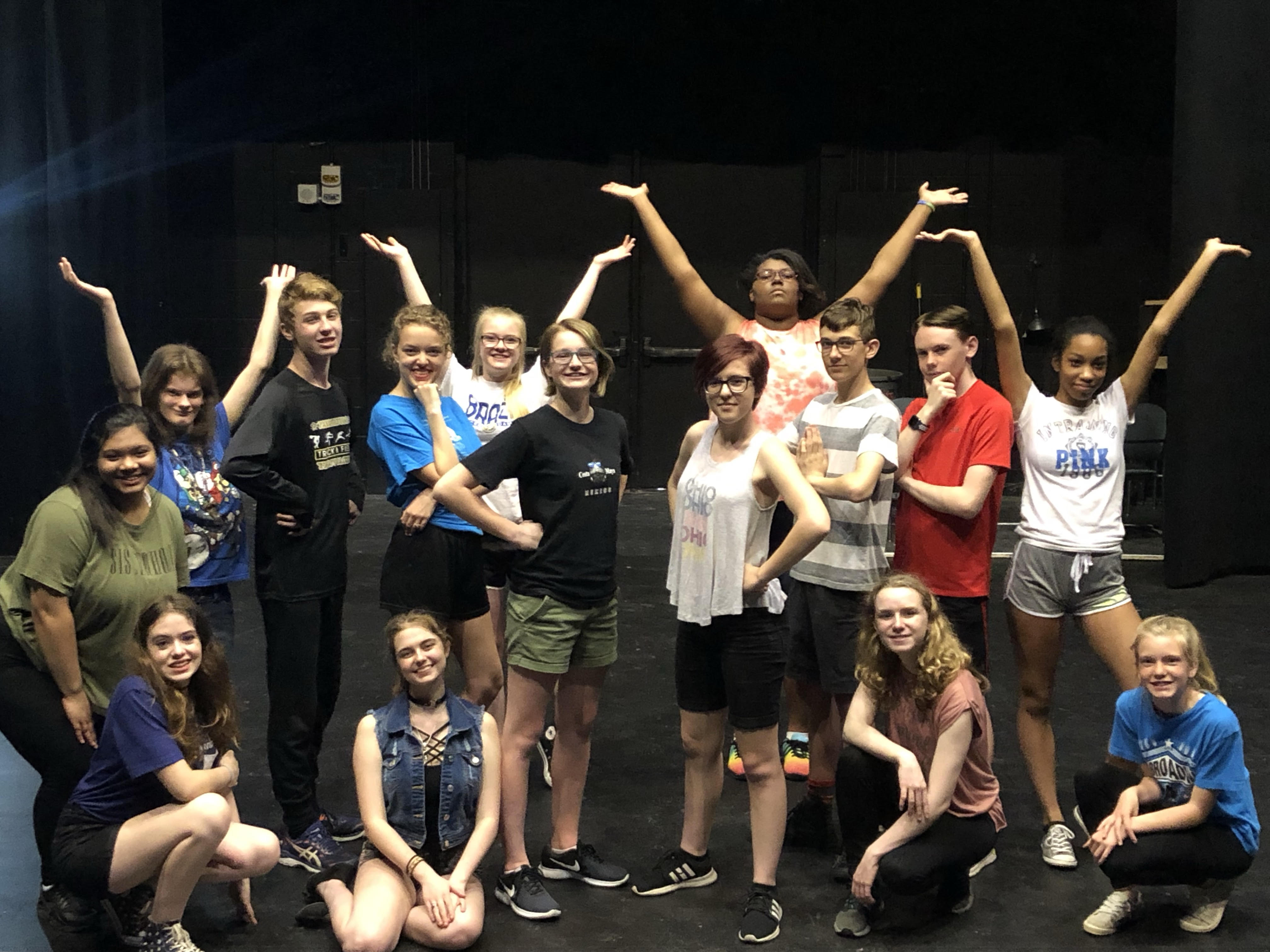 Children's Theater Workshop Productions at Art Loop
Join Children's Theater Workshop at Trinity in June & July from 6:00-8:00!
June 20: Children's Theatre Workshop's cast of The Mystery of Edwin Drood sings selected numbers from the hilarious "whodunit" based on Charles Dickens' unfinished novel.
July 19: Children's Theatre Workshop's cast of Seussical sings selected numbers from the musical based on the beloved books by Dr. Seuss.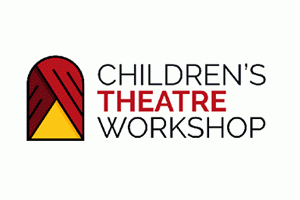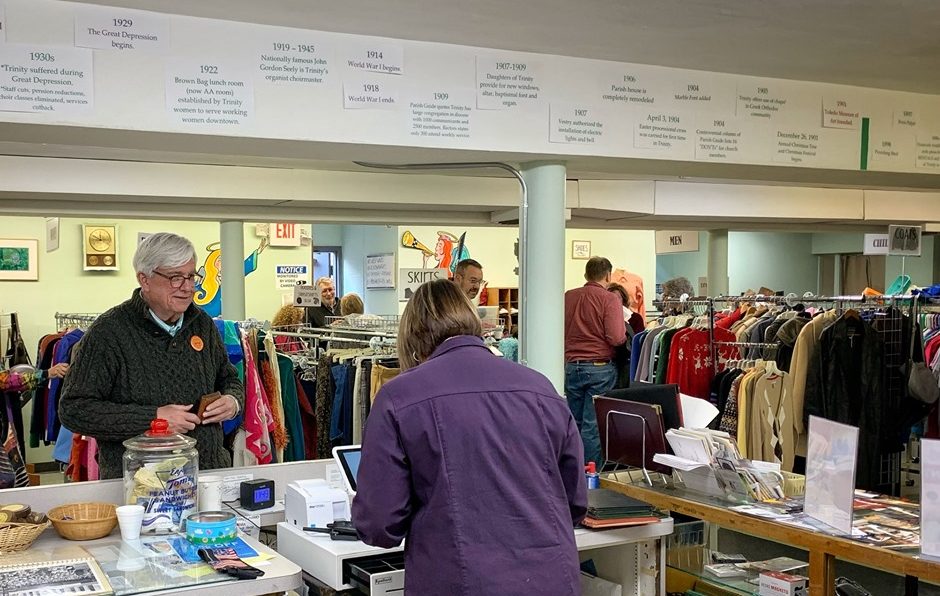 Next To New Thrift Shop Open for Art Loop
Open for Art Loop every 3rd Thursday of the month from 6:00-8:00pm!
Come check out Trinity's beloved minstry thriftshop located in the lower-level on the church! The shop can be accessed from St. Clair Street. Normal buisness hours are Mondays & Thursday, 9:30am-3:00pm.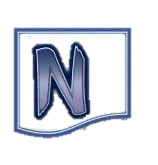 Toledo Public Library – READY TO READ – at Art Loop
The years before kindergarten make a huge difference and help predict how successful a child will be in school and beyond. Nearly 2/3 of Toledo's children are not ready to enter kindergarten. Parents are children's first teachers. By talking, singing, reading, writing and playing with children every day, parents help ensure kindergarten readiness.
The library's Ready to Read program is a parent education initiative designed to help families prepare children (birth-preschool) for kindergarten while providing the information and tools needed to build early literacy skills.
They will join Trinity Church during Art Loop! Stop by to learn more about this important initiative!