Caroline Jobst Choral Scholarship Program
A Spirit of Giving Much of Trinity Episcopal's musical programming is made possible through the support of the Caroline Jobst Foundation. Caroline Jobst was a lover of Music and the Arts in Toledo, and former member of Trinity. Through her legacy of giving, Trinity employs five, collegiate vocal performance majors to bolster and empower the thirty-five voice choir.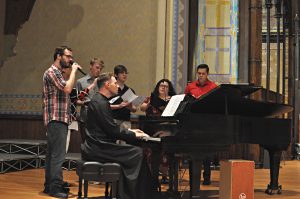 This outstanding group of five singers,  both bachelor's and master's vocal music degree holders, will assist in leading us in worship just as much as the rector and the music director.  They will be joined by our visiting instructor, Kimberly Buehler, who is the head of the voice faculty at Toledo School for the arts. Kim is an outstanding instructor and performer, comfortable in many genres including classical and jazz.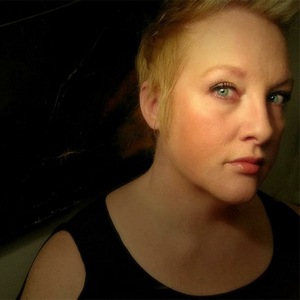 Kim Buehler
 Kim Buehler holds a Master's Degree in Voice from the University of Toledo.  She came to Toledo in 1986 from Fenton, Michigan and lives in Sylvania with her husband, Rich and daughter, Emma. Kim's career has spanned over 3 decades and every imaginable genre. She has extensive experience in vocal jazz and has done many television and radio commercials in the Toledo area. Kim maintains a studio of voice students in her home, and is a former faculty member at both The University of Toledo, Bowling Green State University and Toledo School for the Arts, where she currently serves as a full-time Development Officer. Kim loves the diverse musical selections here at Trinity, and is honored to serve as a Jobst Scholar in this choir.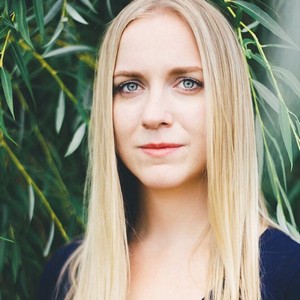 Grace Hirt
Grace Hirt is a soprano based out of Bowling Green Ohio. She studied voice performance with a minor in theatre at Bowling Green State University under the tutelage of tenor Christopher Scholl. While pursuing her degree at BGSU she was privileged to sing such roles as Rosalinda; Die Fledermaus, Belinda; Dido and Aeneas, Yum Yum; The Mikado, Barbarina;  Le Nozze Di Figaro, and Celia; Iolanthe.  In addition to her stage roles Grace sang as the soprano soloist for Mozart's Requiem and Beethoven's Mass in C. Grace appears regularly in the Toledo opera chorus and churches around the area. A lover of many styles of singing, Grace recently appeared as Woman 1 in Songs for a New World with PMT. She is thrilled to be working at Trinity where she can make a diverse array of music with such talented musicians in a wonderfully welcoming and warm environment.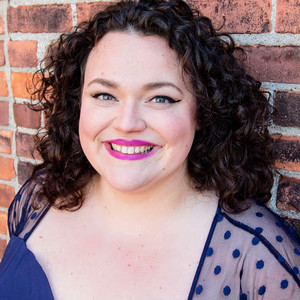 Chelsie Cree
With a voice described as "formidable" by the Toledo Blade, Chelsie is a native Toledo music professional. Active in the Toledo theatre scene, her most recent roles include Francesca in Bridges of Madison County, the Baker's Wife in Into the Woods, Rosie in Mamma Mia!, Janis in Hands in a HardBody and The Wardrobe in Disney's Beauty and the Beast. Ms. Cree was also featured as a singer this summer with the Toledo Symphony's local composer festival at the Toledo Museum of Art, with whateverandeveramen at the Toledo Art Loop, with the Lima Concert Band, and with Toledo's Masterworks Chorale Cabaret Night.
Chelsie teaches voice at multiple institutions, including Toledo School for the Arts, Fortè Music School, runs her own private voice studio, and serves as adjunct faculty at Owens Community College. Ms. Cree is no stranger to Arts Administration, as you may also see Chelsie at Toledo's Masterworks Chorale concerts, where she serves as their Office Manager.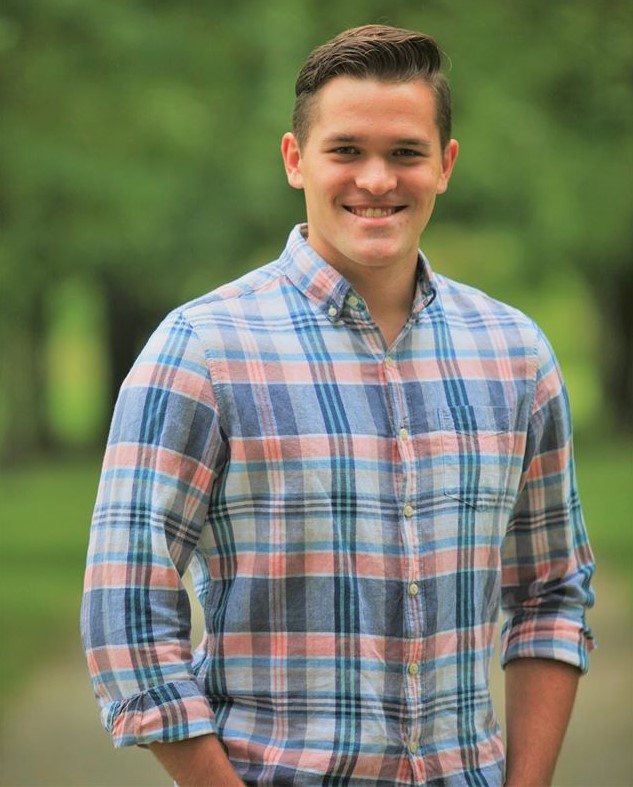 Gabe Hagerdorn
Gabriel Hagedorn is a current sophomore at the University of Toledo, studying Piano Performance. He regularly performs for multiple organizations and functions, including the University of Toledo, Oregon Community Theatre, Trinity Episcopal Church, and many others. He also works as an assistant Swim Team Coach for Clay High School. When he is not performing or working, Gabriel enjoys spending time with his family and making music on his own. He would like to thank everyone at Trinity for creating a great environment for him and a great experience overall.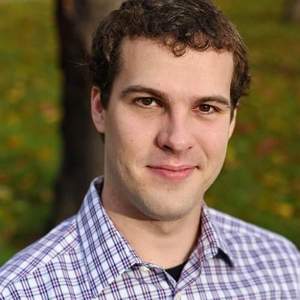 David Breen
David Breen spent early childhood in southern Illinois and moved to Ohio after second grade. He lived in Akron until leaving to attend Case Western for college and eventually transferring to Bowling Green State University. At BGSU, David studied with Doug Wayland for two months before he passed. He studied with Lance Ashmore for the rest of his time there. David has been singing barbershop for twelve years, competing in the barbershop international contests during this time. Currently he is actively singing in two barbershop quartets, two barbershop choruses, Clarence Smith's community choir, Vocaledo, and the Lancaster Chorale.