Trinity Choir Section Leaders
This outstanding group of four singers will assist in leading us in worship just as much as the rector and the music director.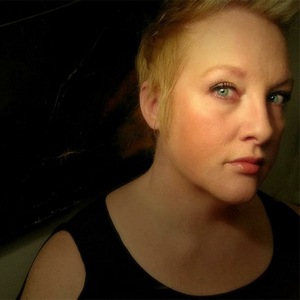 Kim Buehler
 Kim Buehler holds a Master's Degree in Voice from the University of Toledo.  She came to Toledo in 1986 from Fenton, Michigan and lives in Sylvania with her husband, Rich and daughter, Emma. Kim's career has spanned over 3 decades and every imaginable genre. She has extensive experience in vocal jazz and has done many television and radio commercials in the Toledo area. Kim maintains a studio of voice students in her home, and is a former faculty member at both The University of Toledo, Bowling Green State University and Toledo School for the Arts, where she currently serves as a full-time Development Officer. Kim loves the diverse musical selections here at Trinity, and is honored to serve as a Jobst Scholar in this choir.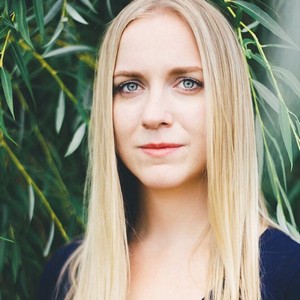 Grace Hirt
Grace Hirt is a soprano based out of Bowling Green Ohio. She studied voice performance with a minor in theatre at Bowling Green State University under the tutelage of tenor Christopher Scholl. While pursuing her degree at BGSU she was privileged to sing such roles as Rosalinda; Die Fledermaus, Belinda; Dido and Aeneas, Yum Yum; The Mikado, Barbarina;  Le Nozze Di Figaro, and Celia; Iolanthe.  In addition to her stage roles Grace sang as the soprano soloist for Mozart's Requiem and Beethoven's Mass in C. Grace appears regularly in the Toledo opera chorus and churches around the area. A lover of many styles of singing, Grace recently appeared as Woman 1 in Songs for a New World with PMT. She is thrilled to be working at Trinity where she can make a diverse array of music with such talented musicians in a wonderfully welcoming and warm environment.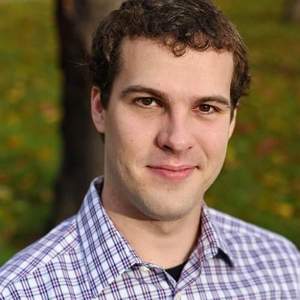 David Breen
David Breen spent early childhood in southern Illinois and moved to Ohio after second grade. He lived in Akron until leaving to attend Case Western for college and eventually transferring to Bowling Green State University. At BGSU, David studied with Doug Wayland for two months before he passed. He studied with Lance Ashmore for the rest of his time there. David has been singing barbershop for twelve years, competing in the barbershop international contests during this time. Currently he is actively singing in two barbershop quartets, two barbershop choruses, Clarence Smith's community choir, Vocaledo, and the Lancaster Chorale.