Music at Trinity
Here at Trinity we are always excited to learn and live into new ways of bringing our unique soundtrack to our community each week.
Mission Statement- Music and the Arts
To create significant, deep, and lasting spiritual relationships by breaching cultural, monetary, and gender identity barriers through all musical and artistic expressions.
Message from our Choir Director
Chelsie Cree
After serving two years as a Jobst Choral Scholar, I am delighted to join the worship team as Trinity's Choir Director. I'm so excited to work alongside the clergy and staff at Trinity Episcopal Church to help infuse our worship services with love in many different musical formats that push the boundaries of progressive, inclusive and creative worship. Finally and most importantly, I cannot wait to continue cultivating the relationships and music in our  beloved Trinity Choir. Working with our section leaders and members of the choir fills my heart with joy at every turn.
.
Trinity Choir
Participation in our Trinity Choir is open to anyone, regardless of experience or ability. All voices are welcome to join us! Come on our and give Trinity Choir a try!
The Trinity Choir participates regularly at our 9:00am Trinity@Home services and at our 11:00am Trinity@316 services on Sunday mornings during the choir season (September to May). This choir helps leads congregational singing and presents offertory anthems and other liturgical music.
Choir Sectional Leaders
Through Caroline Jobst's legacy of giving, Trinity employs four section leaders in our Trinity Choir. These four singers bring vastly rich and deep musical knowledge and leadership experience to our music team, and will assist in leading us in worship just as much as the rector and the choir director.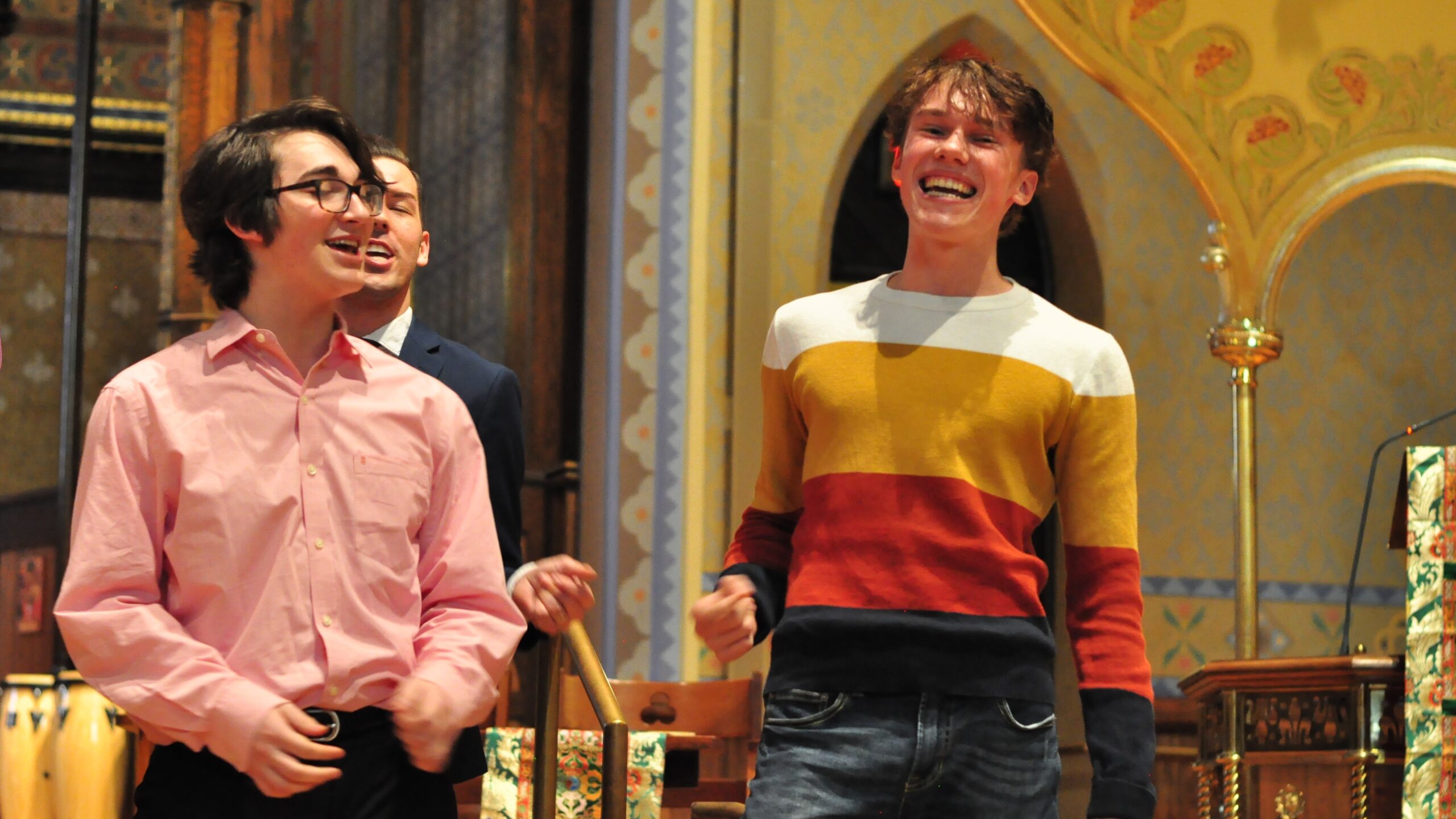 High School Program
We're dedicated to providing a vibrant place of learning and community, increasing musical skills, and growing within the context of the faith community. If you're interested in supporting our program or learning more, please contact Director of Music & the Arts, Chelsie Cree at Chelsie@trinitytoledo.org. Trinity seeks 12 to 15 area high schoolers to serve in the mixed Trinity Choir with adults from Trinity's Congregation.