Music at Trinity
While our in-person worship is suspended thru end of January 2021, music at Trinity continues to flourish as we learn and live into a new way of bringing our unique soundtrack to our community each week.
Mission Statement- Music and the Arts
To create significant, deep, and lasting spiritual relationships by breaching cultural, monetary, and gender identity barriers through all musical and artistic expressions.
Staff
Chelsie Cree
Interim Choir Director
Gabe Hagedorn
Interim Accompanist 
Clergy
The Rev. Dr. Lisa Tucker-Gray
Rector, Trinity
Choir Rehearsals
Thursdays at 7:00pm
via Zoom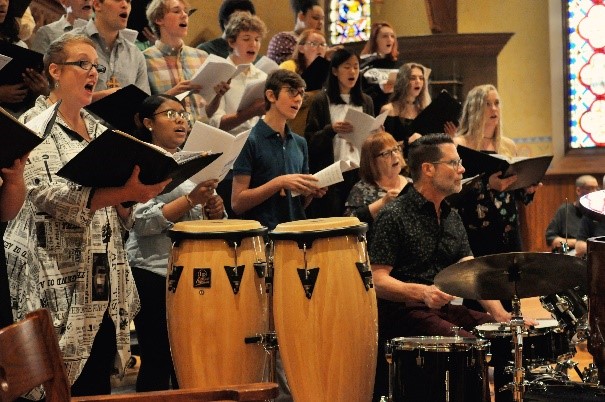 Trinity Choir
Participation in our Trinity Choir is open to anyone, regardless of experience or ability.
The Trinity Choir participates regularly at our 10:00am Holy Eucharist on Sunday mornings during the choir season (September to May). It leads congregational singing and presents offertory anthems and other liturgical music.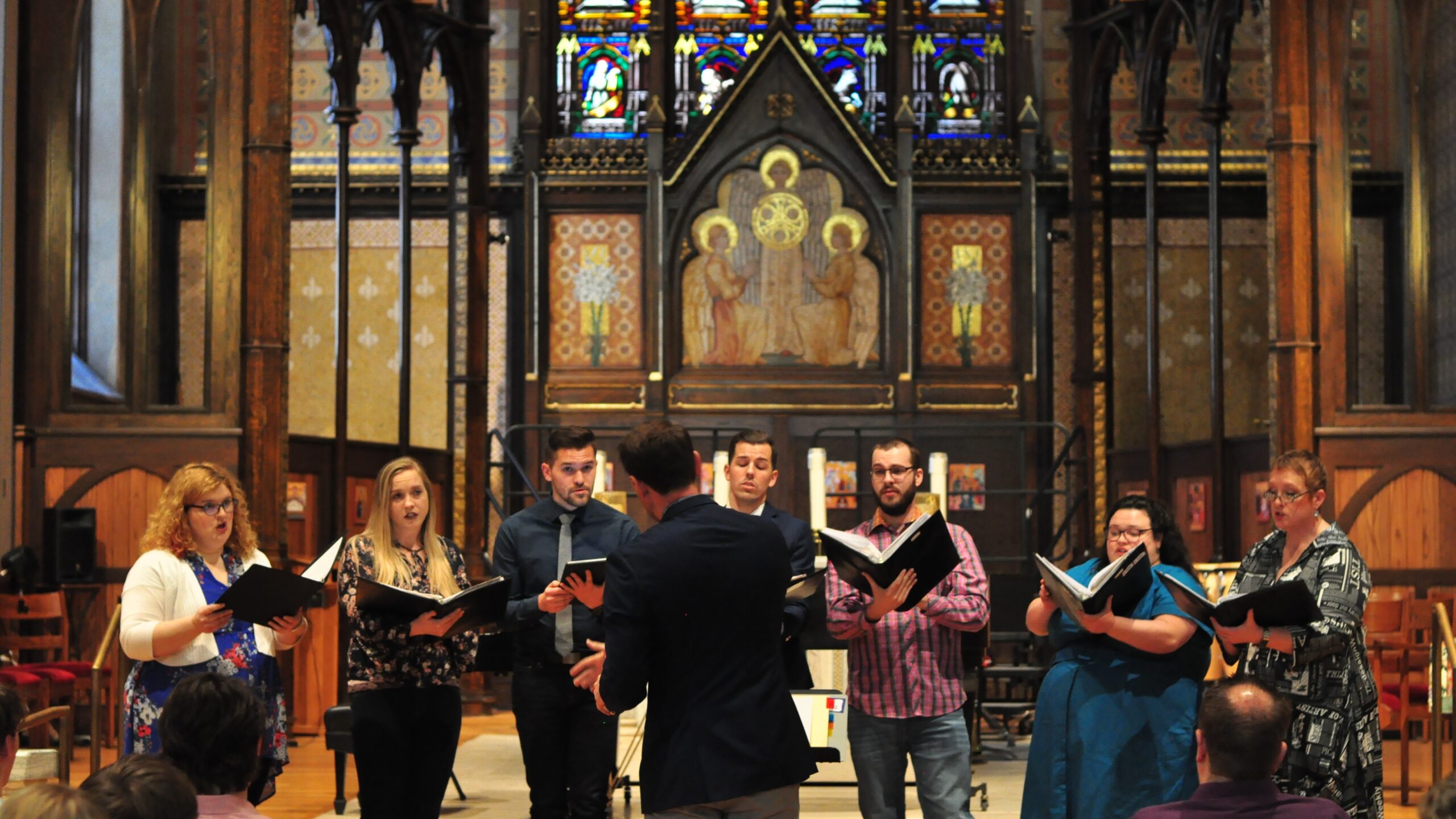 Choir Sectional Leaders
Through Caroline Jobst's legacy of giving, Trinity employs four section leaders in our Trinity Choir.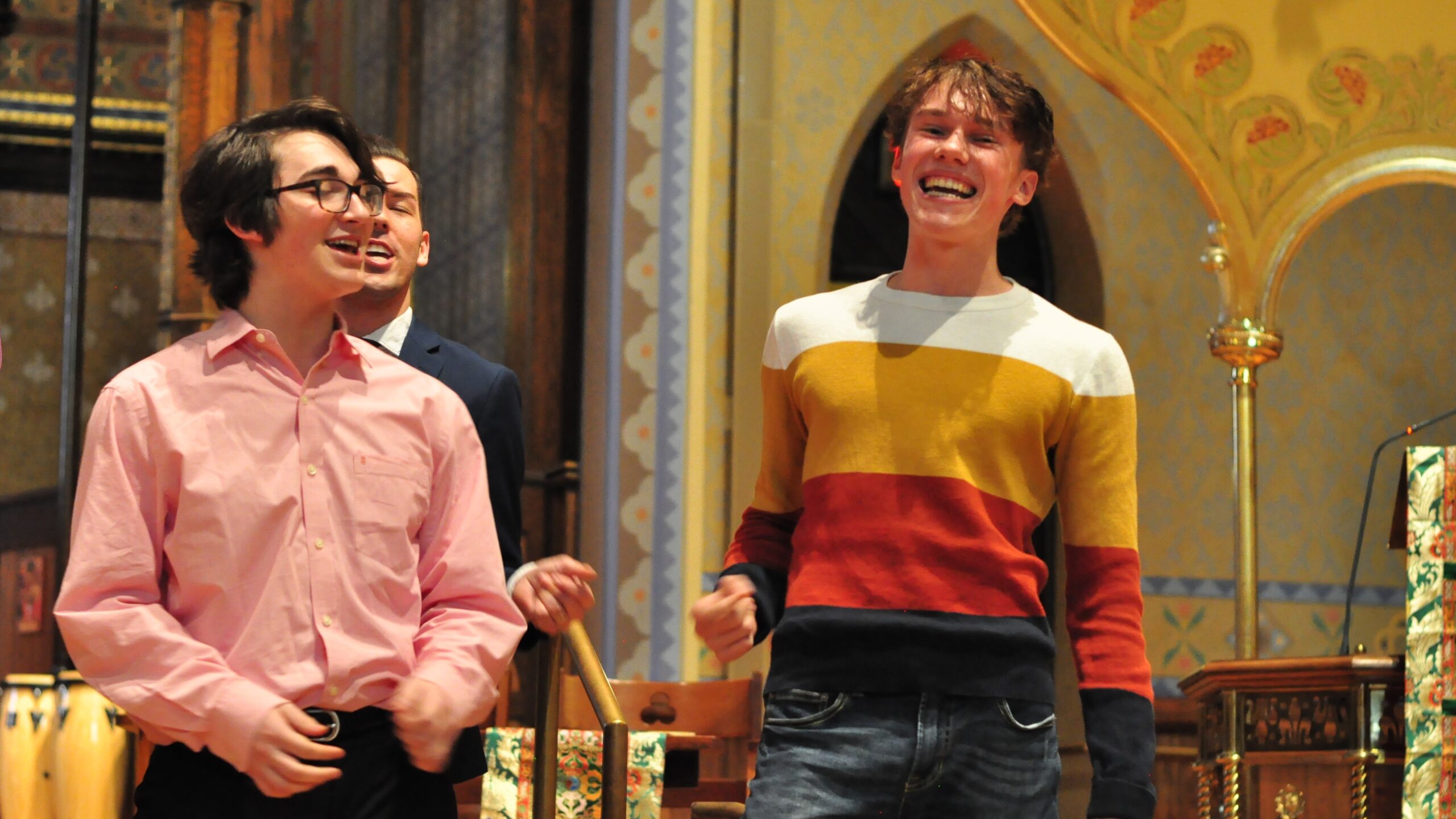 High School Program
We're dedicated to providing a vibrant place of learning and community, increasing musical skills, and growing within the context of the faith community. If you're interested in supporting our program or learning more, please contact Director of Music & the Arts, Chelsie Cree at chelsie@trinitytoledo.org. Trinity seeks 12 to 15 area high schoolers to serve in the mixed Trinity Choir with adults from Trinity's Congregation. Currently, our students represent Waite High School, Toledo School for the Arts, Bowsher High School, and Start High School. Each student is paired with an adult mentor from the choir. The students join us Thursday evenings and Sunday mornings and are compensated $25 a week. We provide breakfast on Sunday mornings and help with transportation when needed.