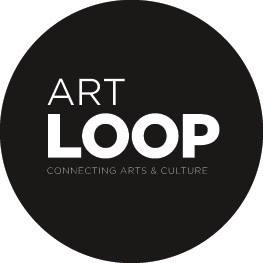 Art Loop
Art Loop is every 3rd Thursday of the month, 5:30-9:00pm, June – December. We are excited to throw open our Sanctuary doors at Trinity, offering music, arts and crafts that are free and open to the public! All are welcome and wanted!
Learn more about Toledo's Art Loop HERE!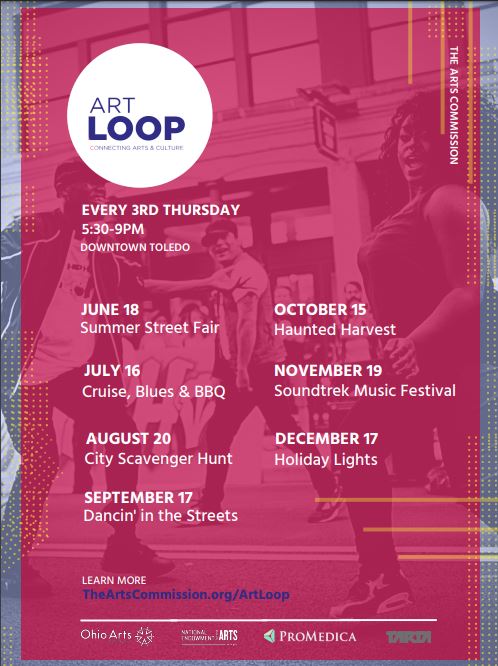 WHAT IS ART LOOP
MUSIC, FOOD, ART & FUN
The Loop is Toledo's signature monthly arts experience. Explore the downtown creative community through self-guided tours of the art, artists, and spaces that inspire a vibrant Toledo. The Loop is a program of The Arts Commission, presented in partnership with the artists and participating venues who make it possible. Art Loop takes place each third Thursday of the month June-December, 5:30-9pm.
Art Loop Schedule
June 18 – Summer Street Fair
July 16 – Cruise, Blues, and BBQ
August 20 – City Scavenger Hunt
September 17 – Dancin' in the Streets
October 15 – Haunted House
November 19 – Sountrek Music Festival
December 17 – Holiday Lights
Art Loop Map
Art Loop Bus Schedule
The bus is a great way to get around the Art Loop. Buses start running from the Imagination Station at 5:40pm. Check out the bus schedule below to best plan your Art Loop travels. Bus schedules can also be found at our three Information Stations. INBOUND is traveling toward the Imagination Station, OUTBOUND is traveling away.
As our city works to improve infrastructure, construction may cause some delays. Our partners at TARTA are committed to providing quality service. Thank you for your support and patience!
Click here to view the Blue Loop bus schedule!
Don't forget. Trinity has its own bus stop this year!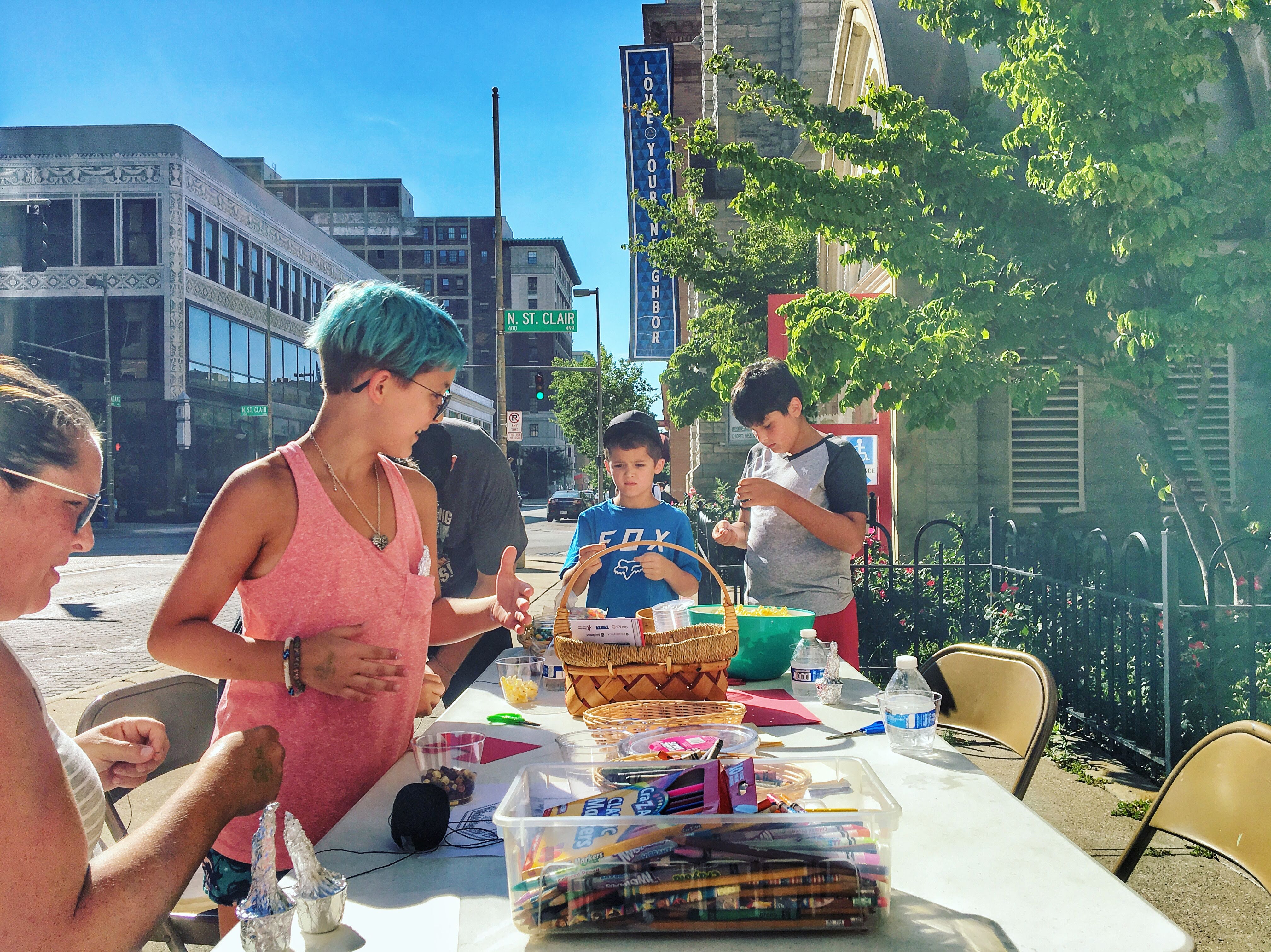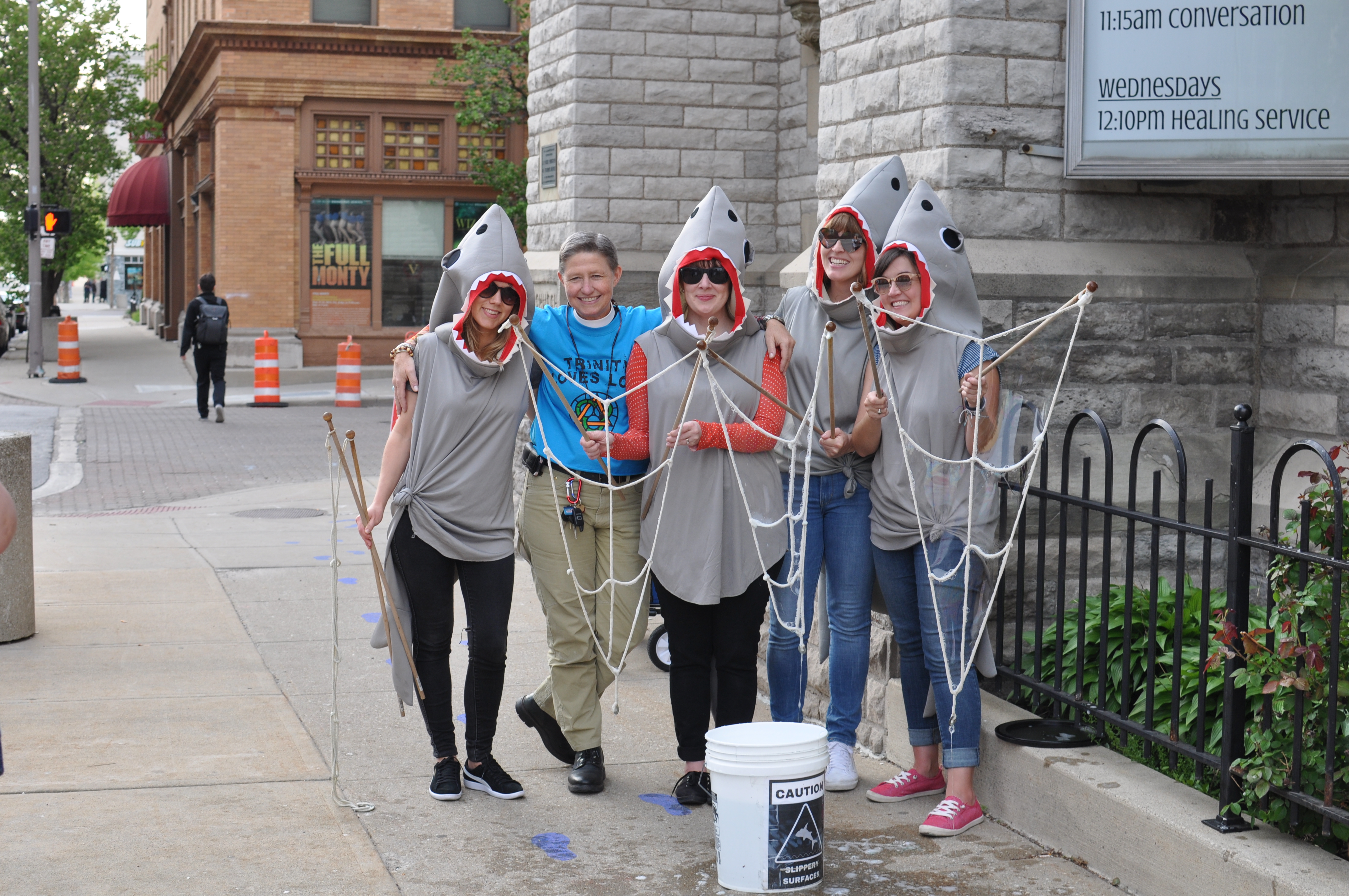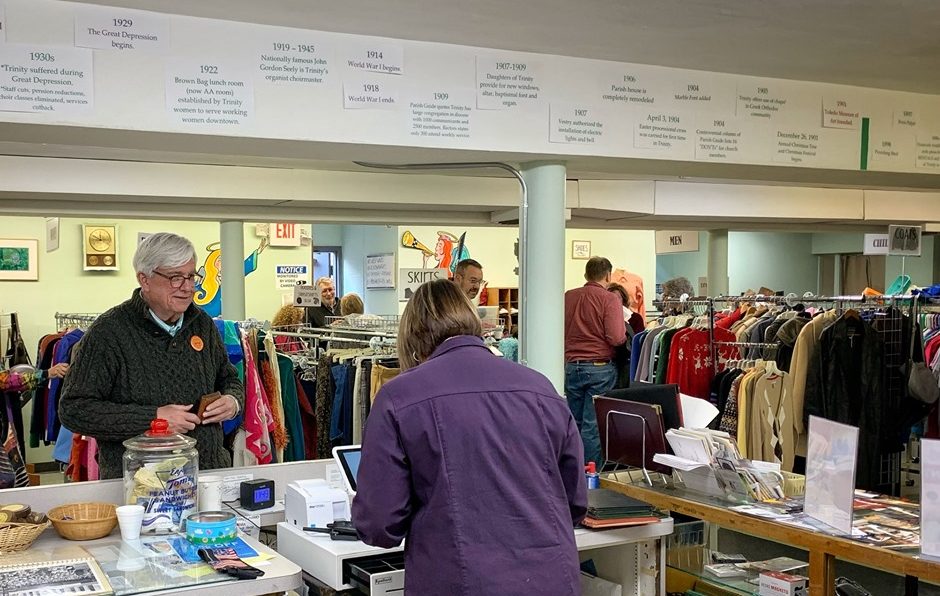 Next To New Thrift Shop Open for Art Loop
Open for Art Loop every 3rd Thursday of the month from 6:00-7:00pm!
Come check out Trinity's beloved ministry thrift shop located in the lower-level on the church! The shop can be accessed from St. Clair Street. Normal business hours are Mondays & Thursdays, 9:30am-3:00pm.