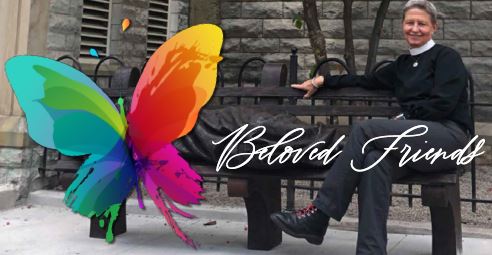 Welcome to the 2021 Annual Pledge Drive – a time of intentional reflection and response to what it means to be a community of faith supporting the ministry we share. Each year we boldly talk about money as one of the tools we have been gifted to help radically transform who we are as disciples. Each year we focus on this invitation to make an annual pledge as one statement of who we strive to be in the year ahead living from a place of generosity. Each of us is an invaluable part of this process – so welcome.
This year's theme "Radical Transformation" was chosen as it comes directly out of the title of our recently completed 2030 Vision document titled: Come and See: Building Christian Community Committed to Radical Transformation. Radical Transformation will mean many different things to each of us but what we hope remains in common for all of us is represented in the image of the butterfly- the very real as well as metaphorical transformation that can and does happen in our lives every time we make the decision to walk the Way of Love. Each day we are called to die to self a little bit more day by day so that the power and presence of Love has more room to take root and grow.
So thank you in advance as we begin another season of asking us all to "give and give generously so that we may do the work of the church in our community and in the world." This page seeks to answer some of your questions for our 2021 Pledge Drive as well as includes the online pledge card itself to be used once you have discerned your level of giving for the year to come. We invite you to receive
this with grace and prayer as you consider how you will share with God and God's Church from what you have received.
In the spirit of deep gratitude and love,
Lisa
The Rev. Dr. Lisa Tucker-Gray, Rector, Trinity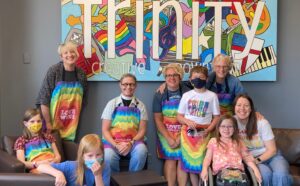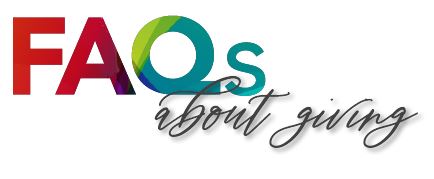 Why should I make an annual pledge? Can't I just put money in the collection plate when I'm in church or give online?
This question actually has 2 separate but related answers:
1) Part of our spiritual path calls us to embrace radical transformation in our lives, recognizing the
abundance of gifts we have in our lives and offering a portion of those gifts back to do the work we are
called to do in the world.
2) Trinity remains faithful managing its resources wisely establishing an annual budget for the year
ahead. Using a combination of the annual pledge commitments and additional income from legacy gifts allows the vestry to approve a budget geared towards radical transformation in the year ahead.
Who decides what to do with the money pledged?
Approving the annual budget is the responsibility of our vestry; the 9-member elected leadership team made up of parish members. One of their responsibilities is to act as agents and legal representatives of the parish in all matters concerning its corporate property including finances. Over the past three years Trinity has developed a clear budget process that begins in July and ends with the ratification of the budget by the Vestry in December. Then the Sunday prior to the Annual Meeting in January, the Rector, Treasurer, Vestry and Finance Commission host an all-parish gathering to discuss the approved
budget for the year ahead- all are welcome to attend.
How many people/families make an annual pledge to Trinity?
Currently, 79 households have made a pledge over this past year supporting the 2021 budget. The total
amount pledged for 2021 was $198,244.00 making up approximately 25% of our overall operating budget of $788,625.
How does Trinity make up the gap between the pledge amount and the resources needed to fund the Operating Budget?
Trinity is richly blessed with outside resources supporting our ministry through funds entrusted to us by those who have come before. We are also challenged at times in our ability to communicate the importance of cultivating a more generous and engaged commitment of stewardship from the overall membership in order to decrease our disproportionately weighted reliance on these funds to balance our budget. We will continue this conversation and education this year as together we give thanks for all
the resources we share.
How much do people pledge?
This is the decision of each individual/family. The average pledge supporting the 2021 operating budget was $2,560 with pledges ranging from $50 to $24,000. Our goal this year is to increase overall participation asking everyone who calls Trinity their spiritual home to make a pledge supporting all the things God is calling us to do in the world.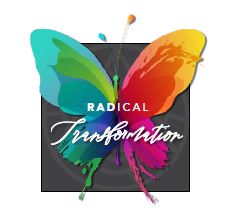 Robert Ingersoll once said, "we rise by lifting others." Evidence of these words resonate throughout the history of Trinity Episcopal Church, Toledo. We are in awe of the very deliberate and mindful manner by which Trinity offers up our giving, both within our church family and beyond, to our community at large. Giving is exactly what is extended to us by Christ when we renew our baptismal vows, when we lend a helping hand to our neighbor, and yes, when we contribute monetarily to support the efforts of the ministry.
It is not lost on us we are asking for a monetary commitment for the year ahead during a time of uncertainty in our community, country, and world. And, our work goes on, inspired by the words and actions of Jesus. Living through a pandemic has changed us forever, and despite the rising challenges of our times, we continue looking forward, finding additional ways to serve our community through following the Way of Love, leaning into Radical Transformation. We have constructed the 2030 Vision plan, built a robust online presence for weekly worship, and we maintained our commitments to community partners.
Through the 2021 Annual Pledge Drive, we will share our stories, learn about our growing ministries, and be encouraged to reflect on how generosity supports our spiritual lives. All of who we are is needed to ensure Trinity's historic presence in Downtown Toledo remains a steadfast beacon for all looking for a place to call home. We hope you will join us this year by making an annual pledge.
Karen L. Keune & Bob Meeker
Trinity 2021 Pledge Drive Co-Chairs